APAP 2017 presents 21 companies in NYC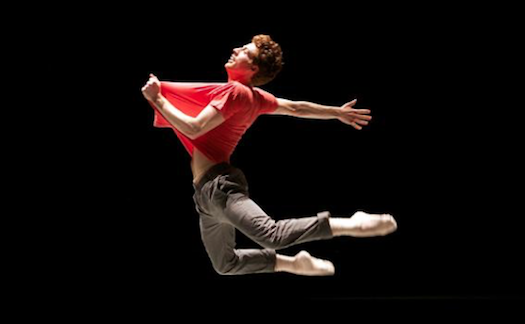 Peridance Capezio Center, one of New York City's leading dance organizations, has carefully selected a dynamic roster of 21 innovative dance companies and choreographers for its presentation at APAP 2017, the Association of Performing Arts Presenters Conference.
With 33 years of experience in the dance arena, a brand new theater, and a contemporary perspective, Peridance has curated its programs to reflect the artistic excellence, creativity, diversity and audience appeal that presenters and agents are looking for.
The Salvatore Capezio Theater is housed in the Peridance Capezio Center, located at 126 East 13th Street in New York City. It's in a historic landmark building in the easily accessible 14th Street - Union Square area.
Tickets are available at peridance.ticketleap.com/apap2017 for $15. All APAP conference participants with an official badge can email apap@peridance.com to RSVP for all shows, as well as for the special reception following Sunday's 1:30 pm performance.
APAP 2017 PERFORMANCES:
PROGRAM A:
Saturday, January 7 at 8 pm
Sunday, January 8 at 4:30 pm
- BalletNext – Michele Wiles
- Chuthis. – Peter Chu
- TedTed Performance Group – Teddy Tedholm
- Sarah Richman Dance – Sarah Richman
- Katharine Pettit Creative – Katharine Pettit
- Azul Dance Theatre – Yuki Hasegawa
- CoreDance Contemporary – Rebecca McCormac
- Peridance Contemporary Dance Company – Igal Perry
- Purelements: An Evolution in Dance – Lakai Worrell
- ChloeisaBow + Co – Chloe Bowman
PROGRAM B:
Sunday, January 8 at 1:30 pm
Sunday, January 8 at 7:30 pm
- Jennifer Muller/The Works – Jennifer Muller
- Clairobscur Dance Company – Laurie Sefton
- LA Contemporary Dance Company – Genevieve Carson
- Bryn Cohn + Artists – Bryn Cohn
- Ariel Rivka Dance – Ariel Grossman
- Project Moshen Dance Company – Kelli Moshen
- Kybele Dance Theater – Seda Aybay
- Peridance Contemporary Dance Company – Igal Perry
- Joe Monteleone
- Rebecca Zizek
- Roya Carreras + Artists – Roya Carreras
---