Applications due for San Pedro arts festival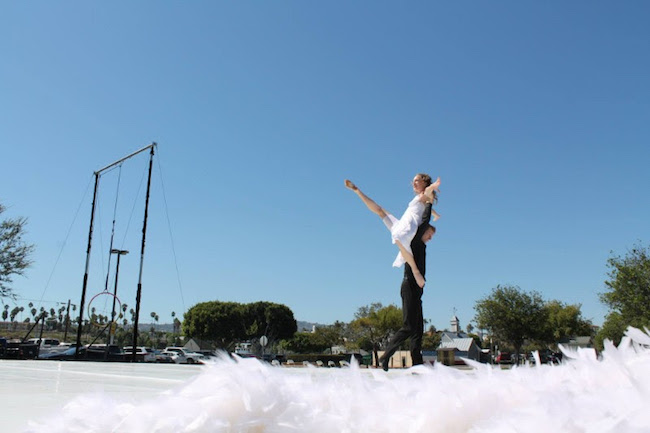 The San Pedro Festival of the Arts will return for the 11th year this September. A free family event, it will feature dance, music and visual arts/crafts booths in the courtyard of Crafted at the Port of Los Angeles in San Pedro.
Last year, the festival's dance component included 14 professional and seven pre-professional companies from all over the Southland. Applications are closing for this year's festival and troupes are encouraged to apply before the July 15 deadline.
Festival organizers are interested in all dance styles, including traditional ballet and modern as well as ethnic dance forms, fusion and hip-hop. While most of the works last year were traditional in their presentation, several companies creatively presented interactive pieces that involved audience members, or used the park area and site itself.
Pre-professional groups should submit works under 10 minutes while professional companies can submit works up to 20 minutes in length. The programs open with two or three pre-professional groups, so schools are welcome to apply.
Note that there is an honorarium for all professional companies selected. On the day of the performance, all troupes will be provided an outdoor Marley covered stage approximately 32 by 28 feet.
This is a great opportunity for dance companies and organizations to gain free publicity and to reach a larger audience, as last year's turnout for each day was several thousand attendees. This year's event is scheduled for one day – Sunday, September 17.
To apply, email louisehr@LAChoreographersAndDancers.org what you would like to perform, including length, a digital press packet, contact information and video link. Applicants will be charged $30. They can pay online or by mailing a check. For further details, visit www.triartsp.com.
Photo courtesy of Louise Reichlin & Dancers/LA Choreographers & Dancers.
---