Auditions announced for Teens@Graham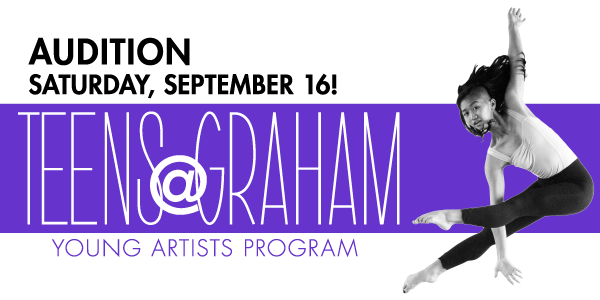 On Saturday, September 16, the Martha Graham School in New York City will hold auditions for its 2017-18 Young Artists Program.
Young Artists study Graham Technique and Repertory, Contemporary and Ballet, attend special events including museum visits, guest lectures and film screenings. Plus they are invited to attend Martha Graham Dance Company rehearsals.
The 2017-18 Class Schedule is laid out to have Ballet on Mondays from 5-6 p.m., Graham and Contemporary on Tuesdays between 5:30 and 8:30 p.m., Graham I/Graham II on Saturdays from 10-11:30 a.m. and then Creative Workshop from 11:45 a.m. to 1:15 p.m. that day.
Auditions will be this Saturday from 10 a.m. to 12 p.m. at the Martha Graham School, located on the 11th floor at 55 Bethune Street, NYC.
For more information and to register, visit www.marthagraham.edu/yap.
Photo: Teens@Graham student Julienne Buenaventura. Photo by Brigid Pierce.
---