Ballet Hispánico presents works by all-female Latina choreographers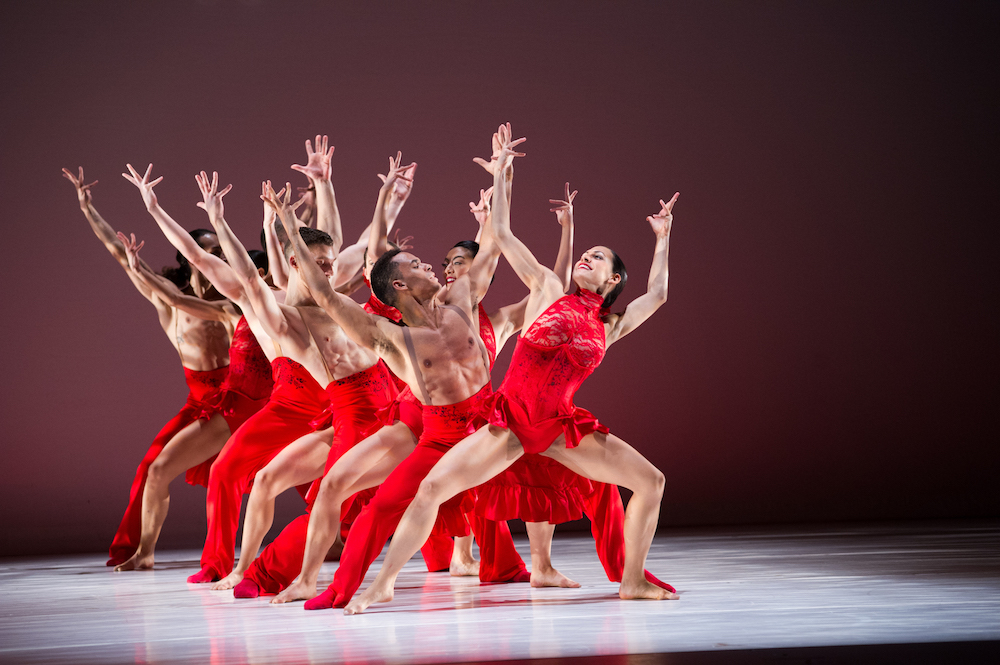 Ballet Hispánico, the nation's premier Latino dance organization, brings its bold and eclectic brand of contemporary dance to The Joyce Theater in NYC with a program of all-female choreographers this week, from April 18-23. Tickets start at only $10 and are still on sale.
The engagement features the world premiere of Michelle Manzanales's Con Brazos Abiertos, an exploration of iconic Mexican symbols that Manzanales was reluctant to embrace as a Mexican-American child growing up in Texas. It also features Línea Recta by Belgian-Colombian Annabelle Lopez Ochoa, a work pairing the hallmark passion of flamenco dance with highly inventive and intricate partnering, performed in collaboration with flamenco guitarist Eric Vaarzon Morel. Finally, it presents 3. Catorce Dieciséis by Tania Pérez-Salas (one of the leading voices of Mexican contemporary dance), which draws inspiration from the number Pi to reflect on the circularity of the human condition.
"Our Joyce program this year showcases the talents of three exciting Latina choreographic voices," said Eduardo Vilaro, artistic director and CEO of Ballet Hispanico. "Ballet Hispánico's commitment to presenting diverse perspectives has never been stronger or more necessary."
Celebrating over 45 years of bringing individuals and communities together to celebrate and explore Latino cultures, Ballet Hispánico has performed for audiences totaling over three million throughout 11 countries and on three continents. For more information, visit www.ballethispanico.org.
For tickets to the company's 2017 NYC Season, visit www.Joyce.org.
Photo: Ballet Hispánico in Línea Recta. Photo by Paula Lobo.
---