BDC hosts Dance Educator Workshop in July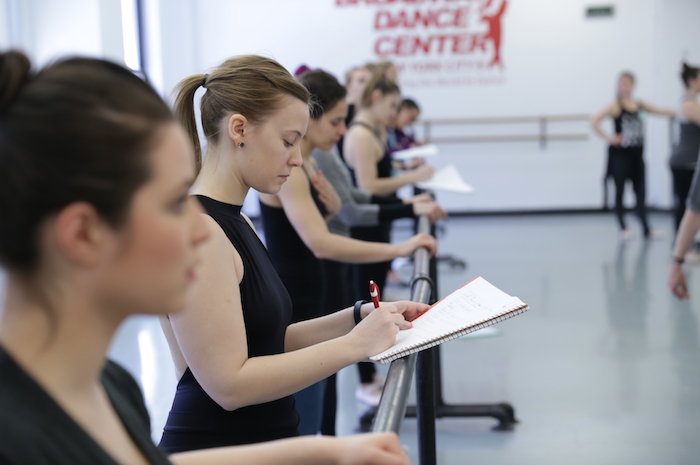 Broadway Dance Center (BDC) in New York City will soon host its next Dance Educator Development Workshop, which offers three full days of training, seminars and classes designed to address the specific needs of dance teachers.
Set for July 7-9, the summer workshop will feature a super stacked faculty covering all styles and topics. Faculty includes: Michelle Barber, Sheila Barker, Joshua Bergasse, April Cook, Ginger Cox, Jessica Epting, Mary Beth Hansohn, Ray Hesselink, Jamie J, Joy Karley, Dorit Koppel, Dana Moore, Amber Paul, Jamie Salmon, Germaine Salsberg, Tracie Stanfield, Theresa Stone, David Thomas, Ricky Tripp and Greg Zane.
These renowned faculty and celebrated guest teachers will present innovative methodologies and discuss new ways to engage students.
Dance educators ages 18+ are invited to connect with fellow teachers and reignite their creativity at this continuing education workshop. All classes will be held in Union Square at Gibney Dance Center, located on the fifth floor at 890 Broadway.
Teachers who register before June 12 will save with the early bird deal of $485. After June 12, the regular rate of $525 goes into full effect. For more information, visit www.broadwaydancecenter.com.
Photo: Participants take notes at the BDC Dance Educator Development Workshop in April 2017. Photo by Sandy Shelton.
---