Dance Canvas names 2017 Choreographers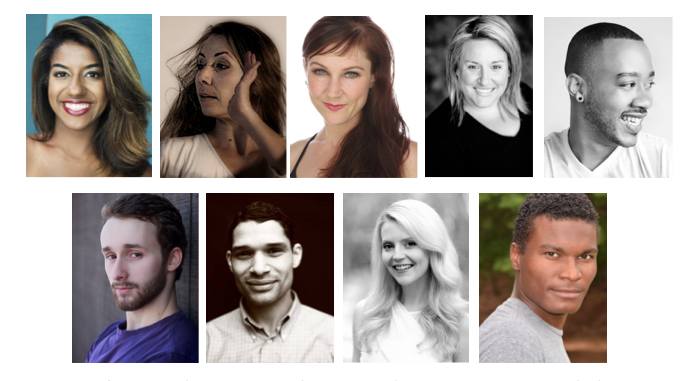 Dance Canvas' 2016-17 Season began this fall with the event "pARTy for ART" on the Atlanta Beltline. Now the organization is gearing up for its annual performance series "Introducing the Next Generation", which moves to Georgia Tech's Ferst Center for the Arts for its premiere on March 24 and 25, 2017.
For 2017, Dance Canvas selected nine choreographers who will bring a diverse mix of voices and genres to Atlanta audiences. For the first time, the showcase is being presented as part of The Ferst Center for the Arts' 2016-17 Arts@Tech Season. Since 2008, Dance Canvas has presented eight shows at The Woodruff Arts Center and Rialto Center for the Arts.
With its new venue partner in mind, this year's Call for Choreographers encouraged applicants to find "bridges between movement and innovative ideas in technology, science and life." The presented pieces will range from traditional concert dance works to dance on film, along with several dance and technology collaborations.
"We are thrilled to venture into a new space at the Ferst Center," says Executive Artistic Director Angela Harris. "We appreciate the Ferst Center and Georgia Tech's Office of the Arts for believing in our vision and presenting us as part of their season. This is a first for us and a testament to the caliber of the growing professional dance community in Atlanta. We are happy to give the platform of the Ferst Center to these talented artists."
November marked the start of a four-month development period for Dance Canvas' 2017 choreographers, who hail from locations as far as Texas, New York and Connecticut, and as close as the metro Atlanta area. In addition, Dance Canvas invited two returning choreographers, Emily Cargill and Meg Morrissey, to present new work for the 2017 performances.
Through correspondence with several Georgia Tech professors and staff, this season's Dance Canvas performances will be highlighted by the Atlanta Science Festival, which is happening the same week as the series.
"We will be hosting a pre-show dialogue discussing possibilities in blending tech with dance/arts at the request of the Atlanta Science Festival," Harris shared. "It's such an interesting way to reach new audiences."
See the full list of 2017 choreographers below. For more information, visit www.dancecanvas.com.
Dance Canvas 2017 Choreographers (pictured above from left to right):
- Raianna Brown (ATL) – Industrial Engineering Major at Georgia Tech/Emory University; guest choreographer for Staibdance during company's Italy workshop
- Emily Cargill (ATL) – Artistic Director of Emily Cargill & Dancers; holds MFA from Florida State University
- Beth Del Niro (ATL) – Aerial dance artist with D'AIR Project
- Lindsay Fitz (ATL) – Teacher/choreographer; holds B.A. from University of Georgia
- Gierre Godley (NYC) –Project 44 Artistic Director; holds MFA from New York University
- Isaac Lerner (NYC/CT) –NYC-based freelance artist/choreographer; holds B.A. from University of Hartford
- Adam McKinney (Dallas, TX) – Professor at Texas Christian University; former dancer with Bejart Ballet and Alvin Ailey American Dance Theater
- Meg Morrissey (ATL) – Artistic Director of Fuerta Dance Company; owner/director of Druid Hills Dance Center
- Jordan Smith (ATL) – Associate Artistic Director of Dancentre South; performer with the Atlanta Lyric Theater
---