Elm City Dance Collective premieres new work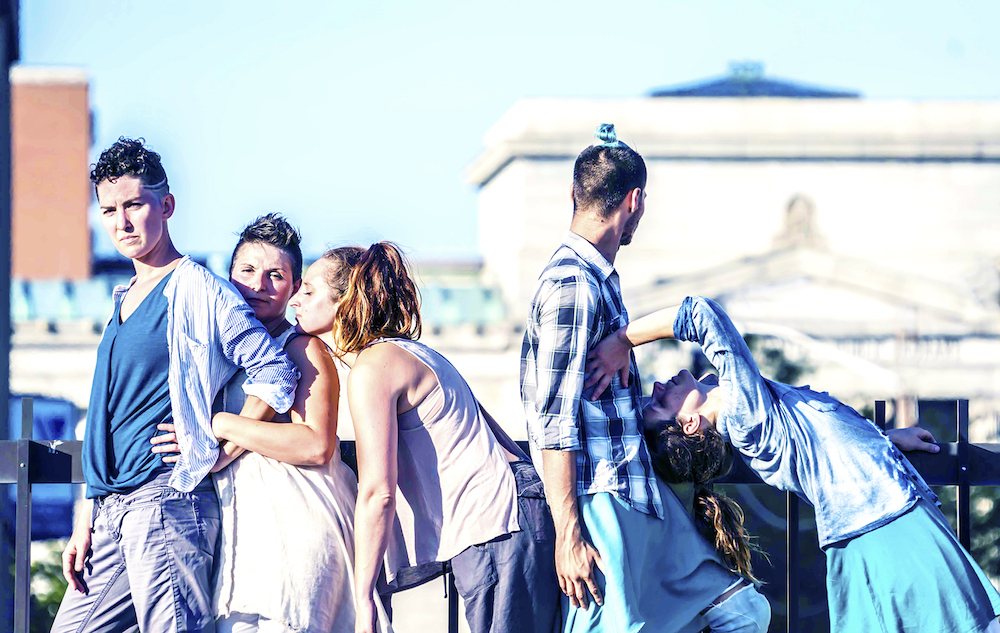 Beginning this weekend, Elm City Dance Collective presents its newest original work at Lyric Hall Theater in New Haven, CT. Running through April 8, If You Knew You Then is a patchwork reconstruction of circumstances evolved from revisiting past behaviors and memories of the dancers' younger selves.
Emerged from themes such as leader/follower, aggression, tension/support, and peer influence, the 60-minute work builds a robust movement landscape where the performers are challenged with negotiating group chemistry and social constructs as they move through a communal and solitary terrain.
When asked what makes this piece unique, ECDC Artistic Director and Choreographer Kellie Ann Lynch said, "Whether it's site specific, immersive, visually engaging by way of set design and costuming or interactive, Elm City Dance Collective aims to provide an experience by inviting our audience to be actively engaged in the viewing process."
She continued, "Often times ECDC removes or blurs the fourth wall that separates the audience from the performance and performer, creating a relationship between the performers and audience."
According to Lynch, If You Knew You Then is a work that explores memories, relationships, intimacy and experiences "that make us human."
For more information or to book last-minute tickets to If You Knew You Then, visit www.elmcitydance.org. The show runs for a total of eight performances.
Photo: If You Knew You Then. Photo by James Lastowski.
---