Eurotard releases new Fashion Pieces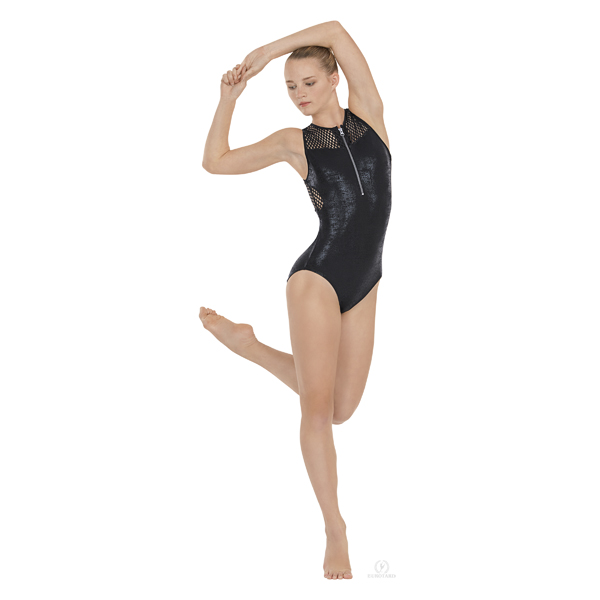 As dancewear trends continue to evolve, Eurotard Dancewear is constantly producing new fashion-forward designs. In the company's latest collection, dancers will see cutouts and textured fabrics that are edgy and exciting.
"Eurotard Dancewear has embraced these new trends and revamped them into unique, yet practical, leotards for dancers of all shapes and sizes," said Mia Burdette, director of consumer affairs. "We want our dancers to feel fabulous in their runway-ready dancewear, but without spending runway prices. The Macro Mesh Leotard and Striped Satin Tank Leotard do just that."
While a classic black leotard truly never goes out of style, Eurotard decided to jazz it up with some more options, utilizing interesting fabrics and perfectly placed cutouts. Burdette described the cutouts as "not only eye catching but also figure flattering."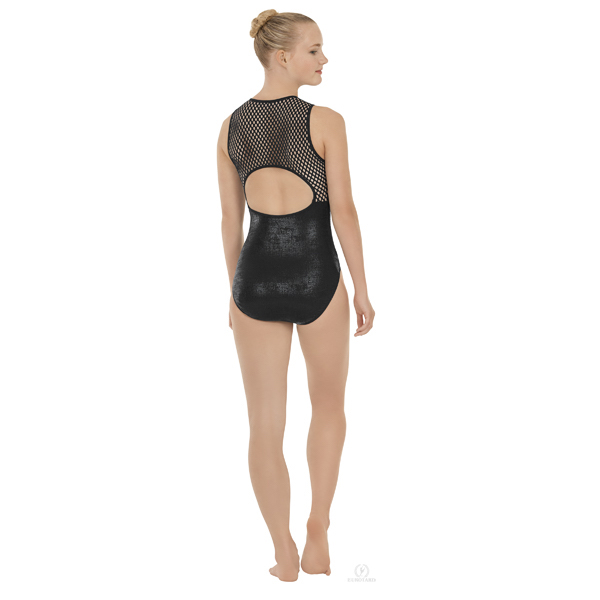 "With our Macro Mesh Leotard, the mesh fabric covers the back and neckline, with a trendy wrap-around cutout along the ribs. The black zipper front allows for customization: wear it high or wear it low. Subtle tone-on-tone sheen creates a dynamic, dimensional texture on the body, accenting lines and movement," Burdette said.
She added, "For something a bit more sophisticated, try our Striped Satin Tank Leotard. A classic scoop neck with solid black bodice is quickly amped up with a gorgeous wrap-around, low-back cutout and striped satin mesh covering the shoulder blades."
To see the entire 2017 Collection from Eurotard Dancewear, visit www.eurotard.com or visit your local dance retailer.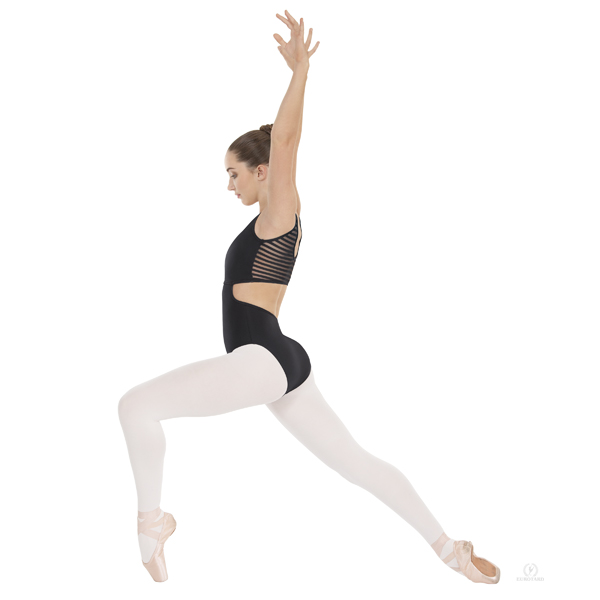 Also, if you are a student dancer, be sure to apply for one of Eurotard's 2017 Performing Arts Scholarships. It's super easy! No audition, essay or purchase is required. Performers aged 12-22 who are currently studying dance at a verifiable studio or school of dance simply fill out an online form. One Grand Prize Winner will receive a $1,000 Scholarship. Eight lucky dancers will receive a $500 Scholarship for 2nd Place. Then four dancers will receive 3rd Place for a $250 Scholarship.
The application deadline is November 30. Dancers can only apply once or they will be disqualified. Winners will be drawn December 31, with the scholarship checks being awarded by January 31, 2018. Click here to apply.
Images courtesy of Eurotard Dancewear.
---