Flight Crew to offer Audition Prep Classes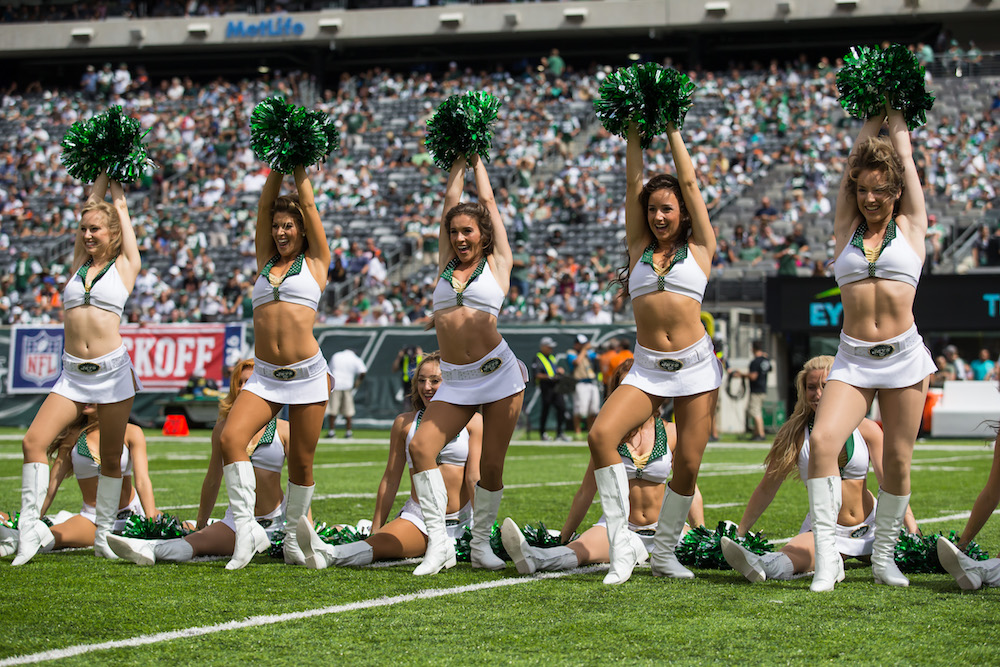 The Jets Flight Crew is a professional cheerleading squad for the New York Jets of the National Football League. The squad of 40 women performs to crowds of 82,000 fans on game nights and regularly participates in media and event appearances. For dancers interested in joining the crew, Founder Denise Garvey, now in her tenth year directing the squad, will hold Audition Prep Classes at various venues like the Broadway Dance Center (BDC) in New York City in March and April.
The Preliminary Round of Auditions for the Jets Flight Crew is scheduled for Saturday, April 8 at the MetLife Stadium in East Rutherford, NJ. Mandatory check-in is at 8 am and contestants will later be notified if they are chosen to returns for the Semi-Final Round.
As in years' past, Garvey and the team are implementing the "Priority Boarding Program" – recognizing those dancers who attended an Audition Prep Class and who stood out with a certificate. This certificate will allow the selected dancers to bypass the Preliminary Road audition and go straight to the Semi-Final Round.
Audition Prep Classes are set for three locations: BDC on March 8 and 15; New York Sports Club's Long Island venue on March 1 and March 22; New York Sports Club's Times Square site on March 29; and Atlantic Health Jets Training Center in NJ on April 5.
According to an interview Garvey recently did with BDC, each Prep Class will start with a dance-based warm-up that will include a focus on "flexibility, injury prevention, fitness and conditioning." Then performers will move in combinations across the floor and learn new choreography.
For more information on the Jets Flight Crew and its upcoming Auditions, visit www.newyorkjets.com/flight-crew. To register for the BDC prep classes, head to www.broadwaydancecenter.com.
Photo: Jets Flight Crew. Photo courtesy of NY Jets.
---