Fusion launches its 5th Tour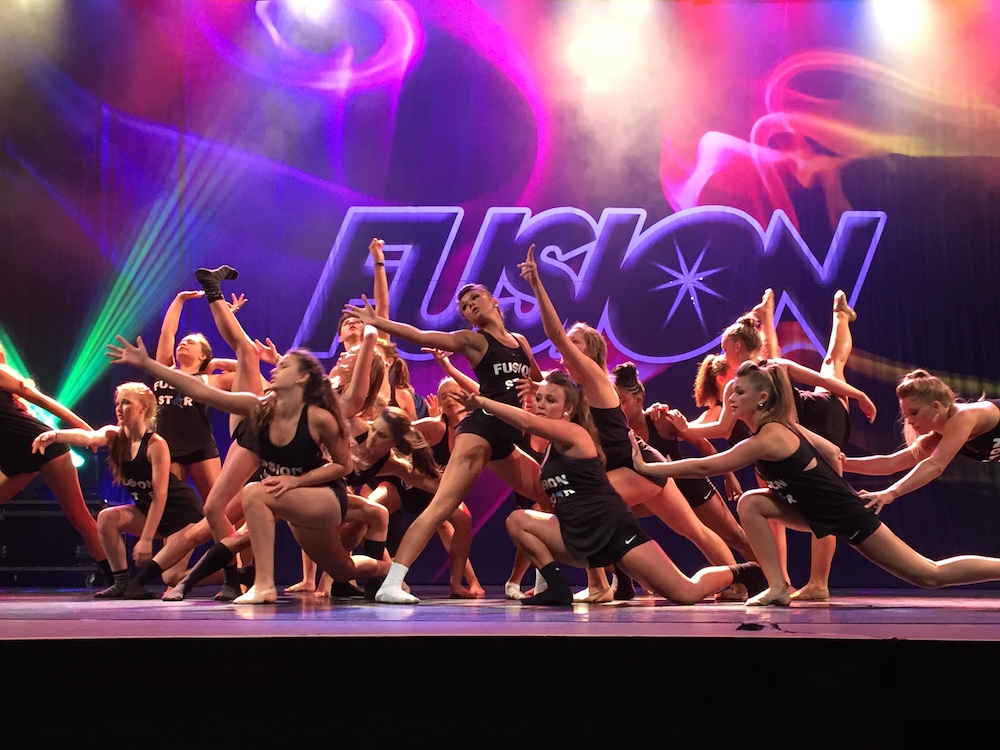 Directors Paula Dell-Beasley and Jill S. Reeves are excited to launch their 5th Anniversary Season of Fusion National Dance Competition this month! Kicking off January 28 in Birmingham, AL, the competition will be touring to 16 cities total in 2017, culminating with the Stars of Fusion Dance Challenge in Daytona Beach, FL on June 22-25.
Paula Dell-Beasley told Dance Informa, "2017 will bring not only the same excitement of fun and friendly competition that studio directors, teachers, dancers and parents have grown to love and expect from Fusion, but there will also be new backdrops, sets and yet another new program added to our Nationals (Stars of Fusion Dance Challenge)!"
For the second year in a row, participating dancers will have the opportunity to join in Fusion's Title Competition. Dell-Beasley explained, "On a regional level, title contenders must not only compete a solo, but also show what they can do with improvisation. Fusion is dedicated to providing an environment where dancers not only have fun, but can grow and learn the art of dance. Therefore, in 2017 Fusion is adding the Young Choreographers Challenge to our Nationals program, where inspiring young choreographers will illuminate the stage with their own creations. It is our hope that we assist in providing an outlet for dancers and choreographers alike to display their talents in an environment that contributes towards their dance education."
The 2017 Season will also feature thousands of dollars in cash awards, customized medallions, trophies and plaques, plus new scholarships for dancers to continue their training.
"There will also be scholarships for directors that will provide year-long dance resources, provided to Fusion by StageDoor Workshops," added Dell-Beasley.
For further information, click here or visit www.FusionNDC.com.
To learn more about other dance competitions and conventions happening all across North America, check out Dance Informa's 2016-17 Dance Competition & Convention Guide.
Photo courtesy of Fusion.
---