Guggenheim reveals full dance series for fall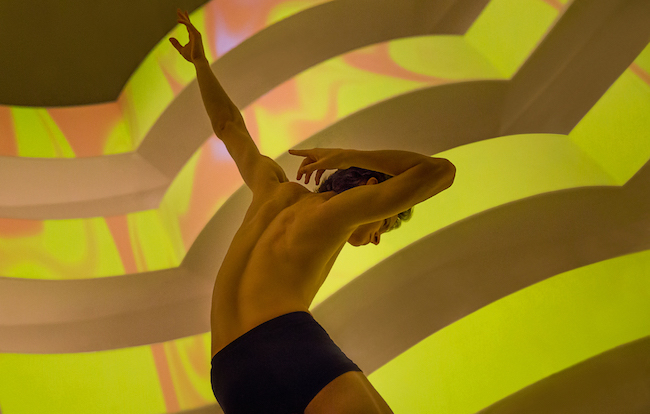 Works & Process at the Guggenheim recently announced its fall 2017 season. It will open September 4 and 5 with a commissioned performance made in and for the museum rotunda.
Since 1984 the performing-arts series has championed new works and offered audiences unprecedented access to leading creators and performers. Each intimate, 80-minute or less performance combines artistic creation with stimulating conversation, and takes place in the Solomon R. Guggenheim Museum's Frank Lloyd Wright-designed, 285-seat Peter B. Lewis Theater or in The Rotunda. The New York Times describes Works & Process as "a popular series devoted to shedding light on the creative process."
The first presentation for this season's Works & Process Rotunda Project is a special commission entitled Falls the Shadow featuring American Ballet Theatre Principal Daniil Simkin. With original costumes designed by Dior, professional dancers like ABT Soloist Cassandra Trenary, Hubbard Street Dance Chicago's Ana Lopez and dancer Brett Conway will perform choreography by Alejandro Cerrudo alongside Simkin. The performers' movements will be captured by motion sensors, generating 3-D mapped visuals that will be projected onto the rotunda to create an immersive experience that merges technology, music, visual art, fashion and dance. This 30-minute performance will be viewed from the ramps and will require audience members to stand for the duration of the program.
Other fall 2017 season highlights include a new commission featuring Ryan McNamara and John Zorn; a new commission by Nico Muhly inspired by the oldest song in the world; previews of new operas by John Adams and Peter Sellars, and Thomas Adès and Tom Cairns; a performance and discussion celebrating Tanaquil Le Clercq's The Ballet Cook Book at 50 with a dinner featuring recipes from the book; and Peter & The Wolf with Isaac Mizrahi.
For additional information visit www.worksandprocess.org.
Photo: Daniil Simkin. Photo by Erin Baiano.
---