Heidi Duckler Dance Theatre in free shows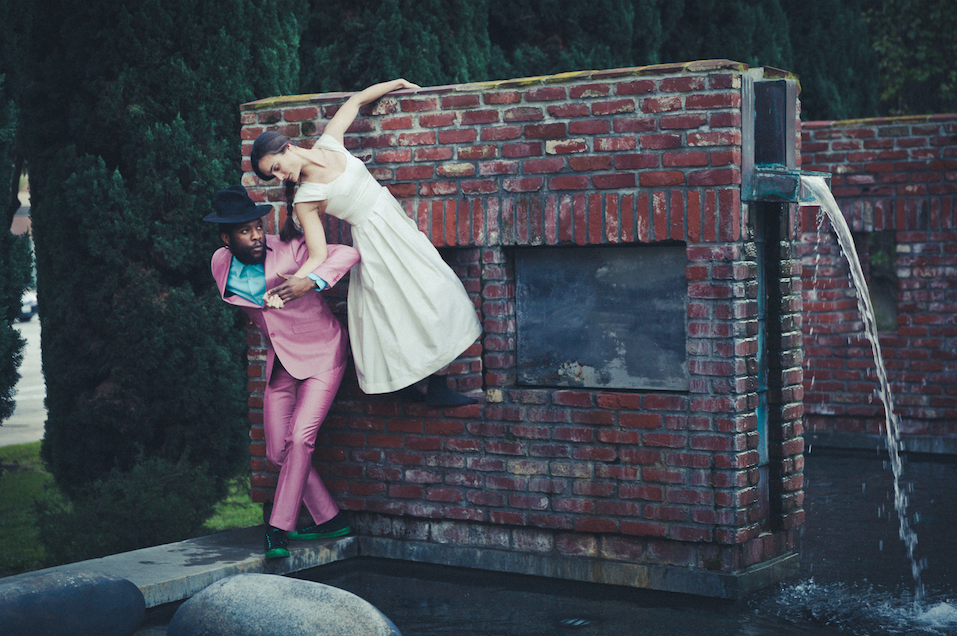 Heidi Duckler Dance Theatre, a 32-year-old Los Angeles-based troupe, is known for creating innovative dance experiences in nontraditional places. In addition to recently leading an exploratory movement-based workshop at Occidental College that resulted in a student-driven performance, the company is also preparing to animate numerous landscapes around L.A. this spring. The best part? All of HDDT's shows for the next couple of months are free!
On April 14 at 7 pm, HDDT will perform FishEyes at Cabrilllo Marine Aquarium in San Pedro. Premiered last year, FishEyes is a multidisciplinary production that explores water and drought through site-specific choreography in, on, and around a 15-foot stainless steel fish that was designed and built by local architect Alex Ward. While the show is free, reservations are required!
Next, HDDT will present four performances at four different venues as part of the new 1988 event series, in collaboration with and celebration of Culver City's Centennial. Each site-specific dance performance will visit a piece of public art in Culver City's collection.
Culver City's Art in Public Places Program comprises approximately 100 individual permanent artworks. 1988 will transform six of these public artworks into performance spaces:
- Cloud at Access Culver City – April 23, performances at 4 pm, 5 pm, 6 pm
- Punctuation Station at Westfield Culver City – May 7, performance at 5:30-7 pm
- Technicolor Drip – August 6, 12-minute performances between 1-3 pm; screening of performance 8-9pm at Helms Bakery District
- Hanging Garden, Quotation Courtyard & Panoramic, and La Ballona at Culver City Hall – September 9, performances at 5 pm and 7 pm
For more information on HDDT or any of these performances, visit www.heididuckler.org.
Photo courtesy of Heidi Duckler Dance Theatre.
---