Inaugural INSITU Site-Specific Dance Festival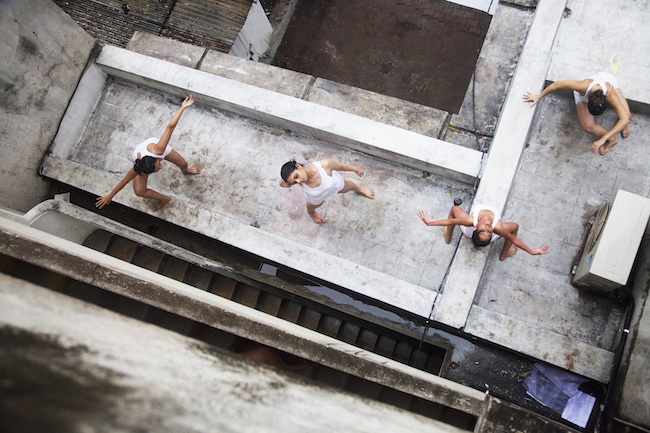 Kinematik Dance Theater will soon present Long Island City's first two-day, outdoor site dance festival, taking place at four LIC waterfront parks and featuring a diverse program of unique, site-specific dance works by 24 distinguished and emerging New York City-based choreographers.
With the support of New York City Parks & Recreation, New York State Parks, Recreation and Historic Preservation, and Socrates Sculpture Park, INSITU will activate and transform the Western Queens waterfront into one big, multi-faceted stage over the weekend of July 8 and 9, from 12 to 7 p.m. daily.
INSITU is free and open to the public, offering an exciting way to experience dance in unusual public spaces. Performances will take place at various locations within Hunter's Point South Park, Gantry Plaza State Park, Queensbridge Park and Socrates Sculpture Park.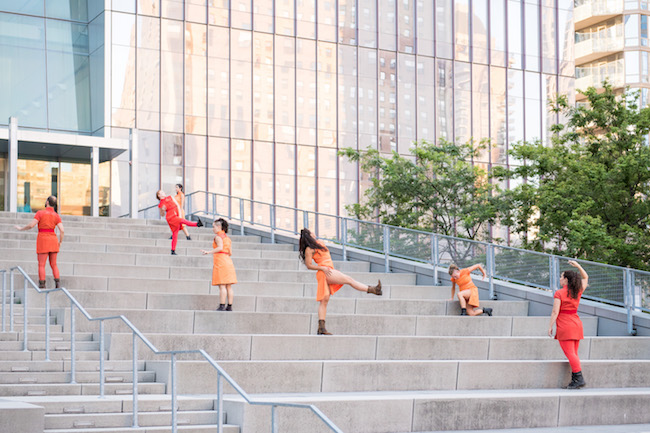 Inspired by natural and urban landscapes, the diverse line-up of 24 contemporary and urban dance companies will maneuver through playgrounds, partner with benches, appear in hidden corners and dance on piers, staircases and shorelines. Other locales within the parks include a ferry landing, railways, picnic tables, walkways, promenades, an old school bus, a sand field and more. Audiences will be led through continuous dance performances several times throughout the day, setting up a chain of dynamic and immersive performances throughout the four parks. For the truly inspired, audience members can experience seven hours of uninterrupted dance performances by all the participating companies in one day.
There are three performance rounds per park, with the first dances kicking off at 12 p.m. at Hunter's Point South Park, Gantry Plaza State Park and Socrates Sculpture Park, followed by Queensbridge Park at 2 p.m. Audiences will be able to walk, bike, kayak, ride the bus, and take advantage of a special LYFT discount to travel from venue to venue. A festival map, with performance schedule and locations, will be available at each park as well as online at www.insitudancefestival.com.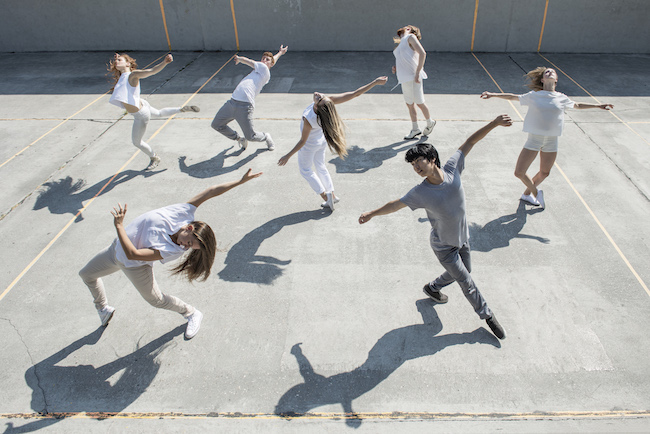 Performances range from solos, duos and quartets to group works, with casts as large as 35 dancers. Area residents who participated in a three-month community dance workshop, co-hosted by Jacob A. Riis Neighborhood Settlement at Queensbridge Houses, will also perform in the festival.
The first of its kind in Queens, INSITU's goal is to create community through the arts by activating public spaces through dance. The festival strives to strengthen, bridge and celebrate the diverse communities living along the LIC waterfront by using dance as a tool for deeper community engagement. INSITU aspires to make dance accessible, connect with new audiences and raise awareness of the power of movement. INSITU creates a supportive platform for artists to develop new work and increases the visibility of the arts in Queens.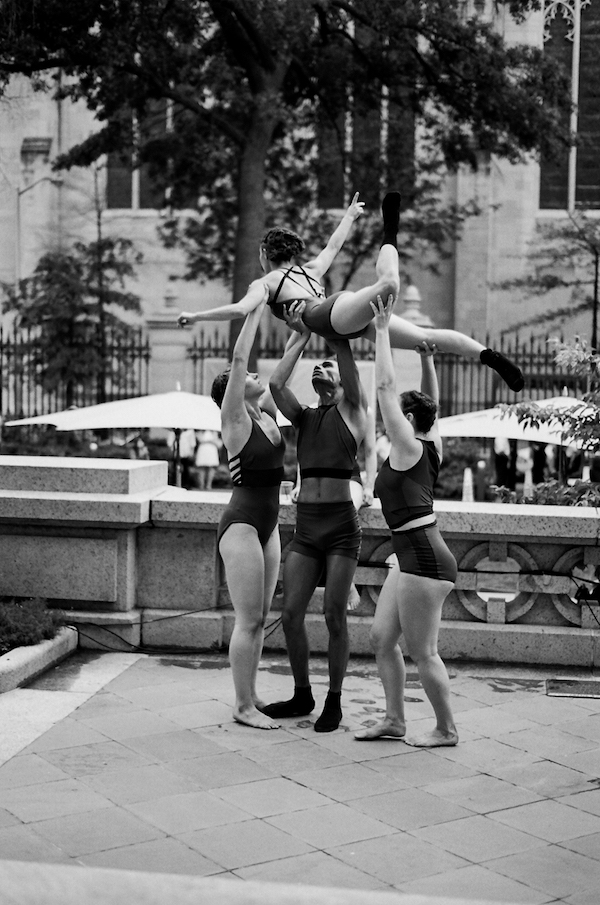 2017 INSITU PARTICIPATING ARTISTS:
- BS Movement
- Carte Blanche Performance/Shandoah Goldman
- Christopher Unpezverde Núñez
- Dancitecture/Kimberly Tate and Akim Funk Buddha
- Grounded View
- Hivewild
- Jody Oberfelder Projects
- Kate Moore + Brendan Duggan
- Kinematik Dance Theater
- KrisSeto+ShoeySun [ VESSELS ]
- Loni Landon Dance Project
- Lucy Kerr
- Melissa Riker/Kinesis Project dance theatre
- Movement of the People Dance Company
- Only Child Aerial Theatre
- Parcon NYC
- PROJECT 44
- tedted Performance Group
- The Blue Bus Project/Annalisa Iadicicco & Tyler Gilstrap
- The Equus Projects/OnSite NYC
- Valerie Green/Dance Entropy
- Violetsound
- Wilder Project
- Zullo/RawMovement
Photos (from top down): Kinematik Dance Theater. Photo by Bhushan Deshmukh; Kinesis Project. Photo by Ian Douglas; Loni Landon Dance Project. Photo by Nir Arielia; Hivewild in Here You Me.
---