Kids Dance lights up The Joyce stage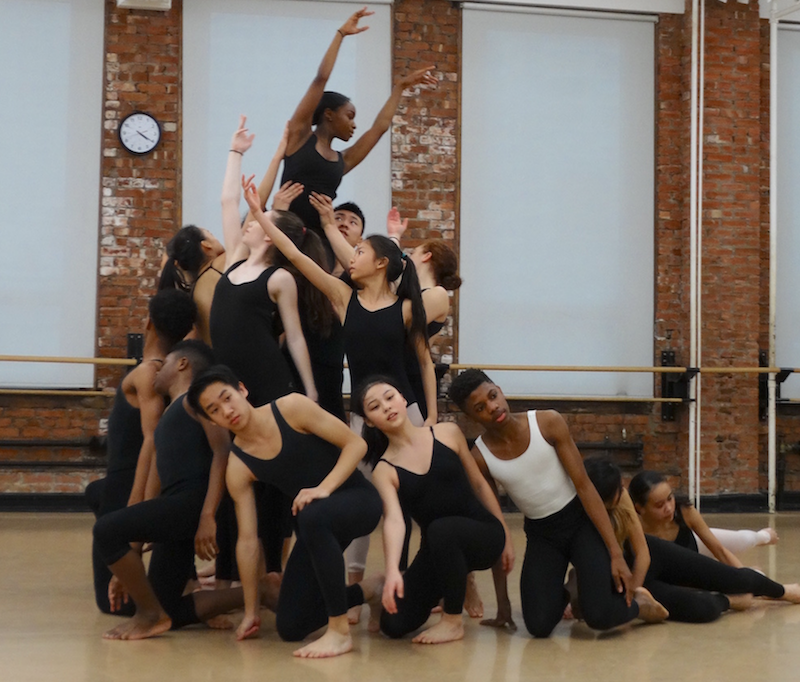 Kids Dance, the student performance troupe of the NYC public school for dance, Ballet Tech, will present its annual performances at The Joyce Theater on June 8-11.
Ballet Tech Artistic Director Eliot Feld remains committed to curating a repertory of dances created especially for young dancers. For the June season, Feld will present a brand-new work named The Wild Current by Laura Careless and a premiere called It's The Effort That Counts by a trio of young choreographers who are graduates or seniors at Juilliard: Conner Bormann, Riley O'Flynn and Stephanie Terasaki.
In addition, Feld will premiere his own work Pointing, which is set to music by Julia Wolfe and danced by four girls en pointe. He'll also revive the crazy fun Meshugana Dance, The Jig Is Up and UPSIDE D∀NƆE.
For more information on these performances, visit www.ballettech.org. Ballet Tech's new commissioning project to build a library of fresh choreography continues.
Photo: Laura Careless's ballet The Wild Current being rehearsed in the studio. Photo by Russell Murphy.
---