'La La Land' features choreo by Mandy Moore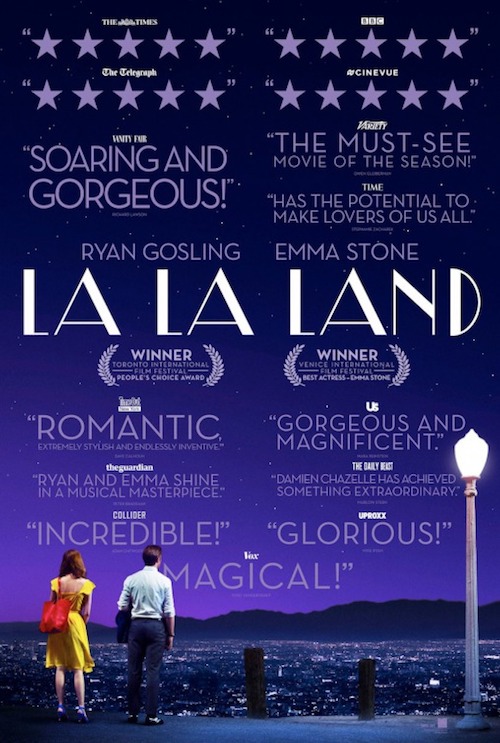 If you are enjoying a holiday break and would like to enhance it with some old-school musical magic, Damien Chazelle's newly released film La La Land is sure to delight!
The romantic comedy-drama stars actors Ryan Gosling, Emma Stone, John Legend, Rosemarie DeWitt and J.K. Simmons. The plot follows a musician (Gosling) and an aspiring actress (Stone) who meet and fall in love in "La La Land", a nickname for the city of Los Angeles. The movie has been named one of the top 10 films of 2016 by the American Film Institute and has won the Critics' Choice Movie Award for Best Picture. Plus, it's been nominated for other awards, including the coveted Golden Globe for Best Picture.
Dancers and dance fans will relish all the choreography by Mandy Moore, whose name they'll likely recognize thanks to her extensive work on TV shows like So You Think You Can Dance and Dancing With The Stars. Not her first time working on a movie—she created the memorable dance for Jennifer Lawrence and Bradley Cooper in Silver Linings Playbook—Moore trained Gosling and Stone herself over the course of four months in 2015.
According to interviews with the cast by The Los Angeles Times and The Hollywood Reporter, Moore often chose to emphasize emotion rather than technique while training them. Likewise, Chazelle inspired his cast by often holding screenings on the soundstages of classical films that influenced this project, including Singin' in the Rain and Top Hat.
Earlier this month, New York Times journalist Gia Kourlas wrote that Moore taught Stone and Gosling the basics of tap, ballroom and jazz dance. Moore told her, "I tried to instill a general love of learning how to dance in them, because I thought that that was going to go a lot further than just teaching them steps."
La La Land is currently playing in movie theaters nationwide. Watch this dance-y trailer below. Get the scoop on the film from Moore herself in this article from The Denver Post.
---