Miami City Ballet premieres 'The Fairy's Kiss'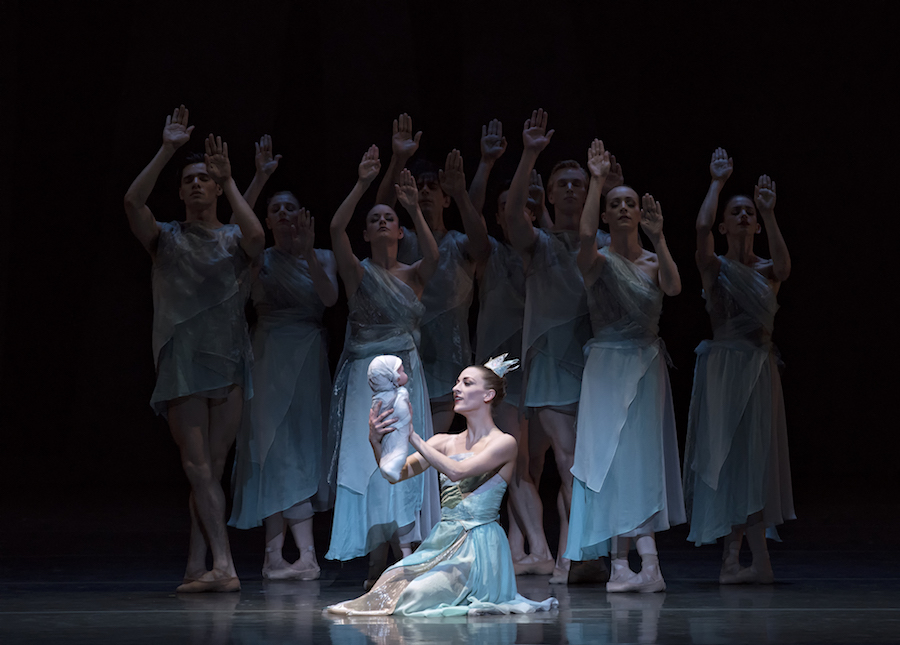 Miami City Ballet recently premiered The Fairy's Kiss, its second commission from world-renowned ballet choreographer Alexei Ratmansky. On February 24-26 the company will bring this new work – as well as George Balanchine's Walpurgisnacht Ballet and Christopher Wheeldon's Polyphonia – to the Kravis Center in West Palm Beach. Then on March 11-12, this program will also be presented at the Broward Center in Ft. Lauderdale.
As the troupe's third program of its 2016-17 Season, the triple bill has received glowing reviews from critics, with The New York Times and DanceTabs eliciting much praise and few reproaches.
Ratmansky's The Fairy's Kiss is based on a fairytale by Hans Christian Andersen and is set to a melodious, Tchaikovsky-inspired score by Igor Stravinsky. The dramatic, heartbreaking tale is a traditional narrative in a modern setting, with sets and costumes designed by acclaimed French scenographer Jérȏme Kaplan, and projection design by Wendall Harrington. The Fairy's Kiss is a co-production of Miami City Ballet and The National Ballet of Canada.
A new Balanchine acquisition for the company, Walpurgisnacht Ballet is set to Charles Gounod's passionate Faust music, and it contains a bravura ballerina role and a corps of 24 alluring women.
Audiences will also enjoy the encore of the contemporary Polyphonia by Wheeldon, a Tony Award-winning choreographer and director of the Broadway musical An American in Paris. The company first presented it in 2013.
Tickets, which start at just $20, are still available for West Palm Beach and Ft. Lauderdale shows. To purchase tickets or to learn more, visit www.miamicityballet.org.
Photo: Simone Messmer and Miami City Ballet dancers in The Fairy's Kiss, with choreography by Alexei Ratmansky. Photo by Gene Schiavone.
---