PNB sculptures dance in the park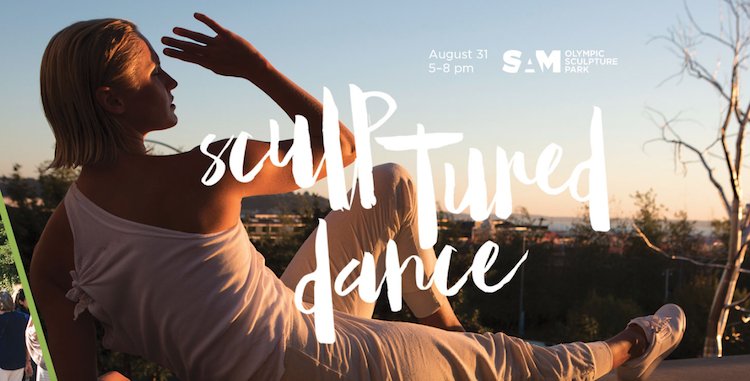 Following a successful first collaboration with Seattle Art Museum (SAM), Pacific Northwest Ballet (PNB) announced in June that it will present another evening of new dance works performed in and around Olympic Sculpture Park artworks during the Summer at SAM series. As part of The Wallace Foundation's Building Audiences for Sustainability initiative, PNB has commissioned works from four local choreographers, created in conversation with sculptures on-site at the park.
This free public event on Thursday, August 31 from 5-8 p.m. will feature four new works created by Noelani Pantastico, Eva Stone, Price Suddarth and Dani Tirrell, as performed by dancers from PNB, Au Collective and The YC.
PNB Artistic Director Peter Boal stated, "Bringing dance to the Olympic Sculpture Park offers the brilliant backdrop of great art as inspiration for dance. Throw in a little unpredictable weather and an occasional train whistle, and you get something completely thrilling and fresh. No curtain time, no seat assignments, just art, dance and you."
SAM's Illsley Ball Nordstrom Director and CEO Kimerly Rorschach commented, "Last year's inaugural Sculptured Dance event was awe-inspiring. Thousands of Seattleites poured into the Olympic Sculpture Park to see some of our city's finest dancers perform among the monumental artworks in the sunshine. We're delighted to continue the partnership this year with the Pacific Northwest Ballet, featuring a new repertory of site-specific dances. It's particularly special this year as the sculpture park celebrates its 10th anniversary."
Boal guaranteed the second incarnation of Sculptured Dance would be an "unmatched and unforgettable" experience. He said, "The line-up of dancers and choreographers is a perfect cocktail of Seattle's vibrant dance scene. To top it off we're adding random and startling pop-up performances by Purple Lemonade Collective. Come early, stay late and make sure your dance card is full on August 31."
SAM's Olympic Sculpture Park is located at 2901 Western Avenue on Seattle's waterfront. For more information and to RSVP, visit www.PNB.org/sculptureddance or www.visitSAM.org/summer.
---