sjDANCEco presents ChoreoProject Awards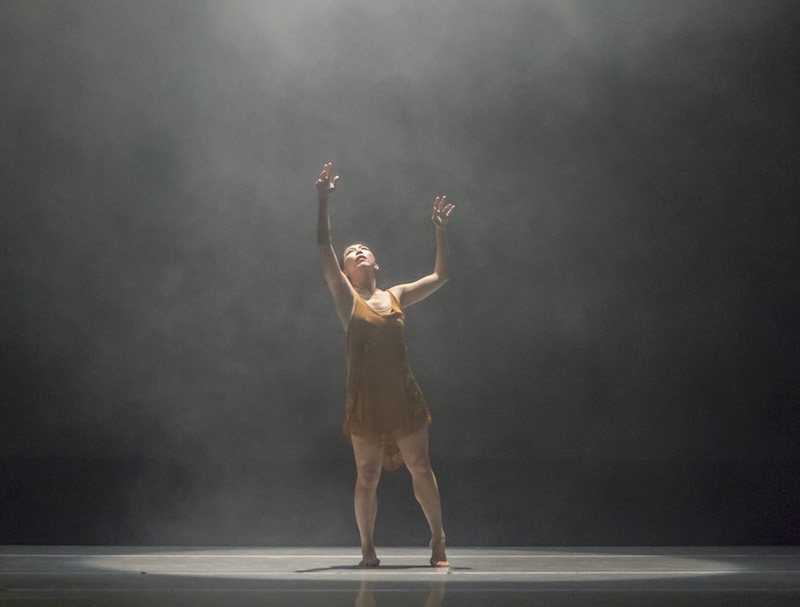 sjDANCEco, a year-round contemporary dance company based in San Jose, California, will soon present its ChoreoProject Awards on Friday, March 17 and Saturday, March 18 at 2:30 and 7 pm at the San Jose State University Dance Theatre.
Now in its 12th year, sjDANCEco's ChoreoProject Awards Concert is a low-tech dance series for all dance disciplines, from modern to ballet to hip-hop to jazz to ethnic dance. It's designed to provide emerging and professional choreographers a cost-free opportunity to present their work.
To be accepted, choreographers must first audition their work. Those selected perform in the concert for an opportunity to receive one of two awards presented - The sjDANCEco Award (selected by the Artistic Directors) and The Audience Choice Award (selected by audience ballot vote.) The awards include a cash prize and an invitation to perform during the professional hour of the sjDANCEco Festival at Santana Row during National Dance Week in April. Participants are selected about 8 weeks prior to the ChoreoProject Awards performances.
The spring 2017 ChoreoProject artists include: Michelle Alias from Napa with Loops; Diego Campos from Sacramento with Sketch for Two Sentences/Semblanza para do oranciones; Erwin Columbus from Sunnyvale with Cognitive Dissonance; Danielle Galvez from Union City with Prayer; and Nhan Ho from Sacramento with a yet-to-be-titled work.
The remaining artists are Malia Jones from Elk Grove with Woven; Elisabeth Kindler-Abali from Berkeley with Butterfly; Lindsey McLevis from San Jose with Burn My Shadow; and Annie Rosenthal Parr from Mill Valley with Shadow/Land.
For more information, visit www.sjDANCEco.org. Tickets are now available for $18-$30. Call the Box Office at 408-520-9854 for further information.
Photo: sjDANCEco dancer Hsiang-Hsiu. Photo by Robert Shomler.
---