skinner|kirk ensemble returns to BodyVox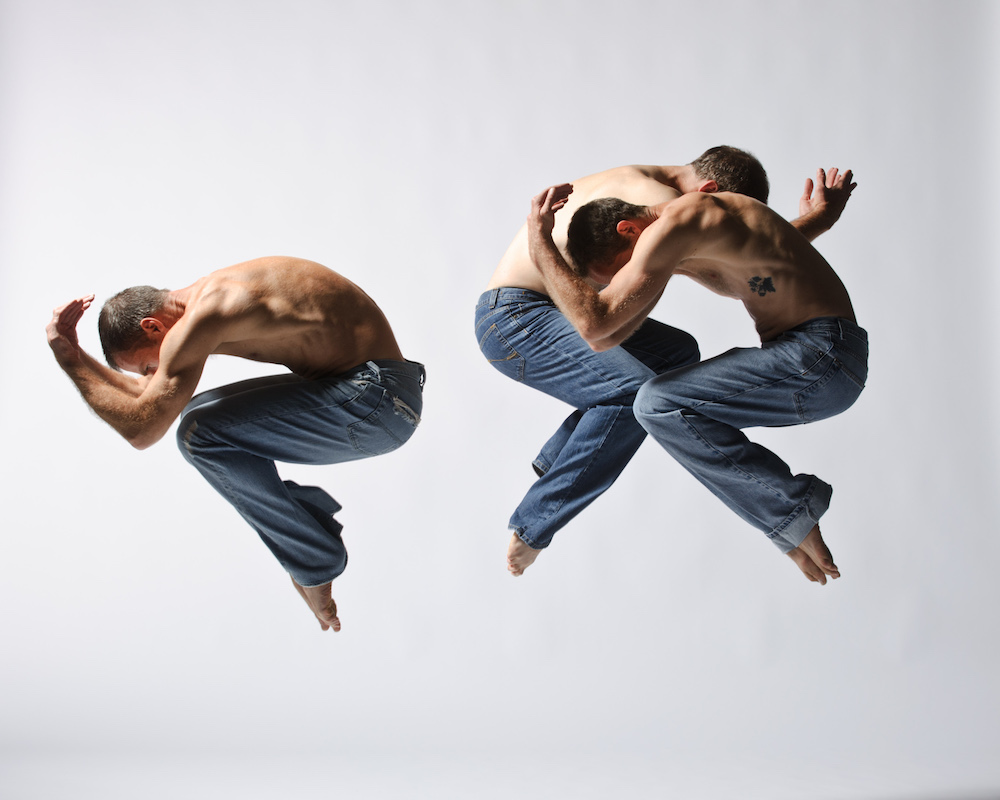 BodyVox—a dance organization in Portland, Oregon—will present the skinner|kirk DANCE ENSEMBLE in a program based in classical roots on March 23-April 1. Founded by longtime BodyVox dancers Eric Skinner and Daniel Kirk, the skinner|kirk DANCE ENSEMBLE has become a fixture on BodyVox's annual Portland performance season.
For the skinner|kirk March show, audiences can expect a "visually poignant" performance showcasing dance with "stunning pattern and ensemble work and intricate phrasing through a daring sense of musicality." This program will feature a world premiere set on an all-male cast to a cycle of 13 songs composed by Elliott Smith. The work will explore "changing relationships, ostracization, and optimism" through "captivating" structural movement and live music.
skinner|kirk has made a point of collaborating with musicians and vocalists in its shows and this program will feature four Portland musicians. The four-piece band led by keyboardist and composer Galen Clark of the genre-bending soul jazz group Trio Subtonic features singer/songwriter Catherine Feeny on vocals and guitar, Bill Athens on upright and electric bass, and Chris Johnedis on drums and percussion.
This Portland-based dance ensemble has been guided since 1998 by the artistic vision of founders Eric Skinner and Daniel Kirk. For the ensemble, Skinner and Kirk develop original choreographic projects firmly rooted in the classical but informed by decades performing with modern and contemporary choreographers. skinner|kirk's work serves to expand the range of aesthetic experiences for dancers, collaborating artists, and audience members throughout the region.
Tickets start at $27 and are currently on sale at bodyvox.com.
Photo by Christopher Peddecord.
---