The School of Ballet Arizona expands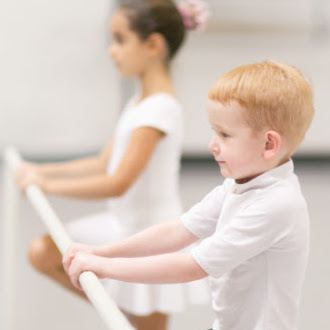 Beginning February 3, 2018, The School of Ballet Arizona comes to the West Valley. Classes will be offered on Saturdays at Estrella Mountain Community College for 3-7 year olds. Children are invited to explore creativity and expression through the art of ballet.
The School of Ballet Arizona is the only school associated with the acclaimed Ballet Arizona professional company, considered by The New York Times' Alastair Macaulay to be "among the most enterprising companies anywhere." Students who train and rehearse at the organization's main facility at 2835 East Washington Street, Phoenix share the state-of-the-art 50,000 square foot dance center with the company's professional dancers.
In recent years, The School of Ballet Arizona has enjoyed many new developments. In 2016, the school was given approval by the Student and Exchange Visitor Program to except international students. Just recently in December 2017, Ballet Arizona announced that Anthony Jones had been named the new School Director, the result of a search that included both national and international candidates. Jones will join the organization on February 12, taking responsibility for the school's full array of classical ballet training, which includes its School Year program and Summer Intensive opportunities. Jones has a proficient background as a school director and former dancer. Most recently, he's served as the School Director for the respected Oregon Ballet Theatre School. Before that role, he was on the classical ballet faculty for Palucca University for Dance in Dresden, Germany and Ridgefield Conservatory for Dance in Connecticut. As a performer, Jones is perhaps most well known for being a soloist at Pacific Northwest Ballet.
For more information on these developments happening at The School of Ballet Arizona, visit www.balletaz.org/school/discover.
The new West Valley classes for children require no previous ballet training, but parents should note that teachers will need to evaluate students prior to enrollment. The Estrella Mountain Community College Performing Arts Center is located at 3000 N. Dysart Road in Avondale. For inquiries, email school@balletaz.org or call 602- 381-0188.
Photo by Brianne Bland, courtesy of The School of Ballet Arizona.
---