Veronika Part's ABT contract not renewed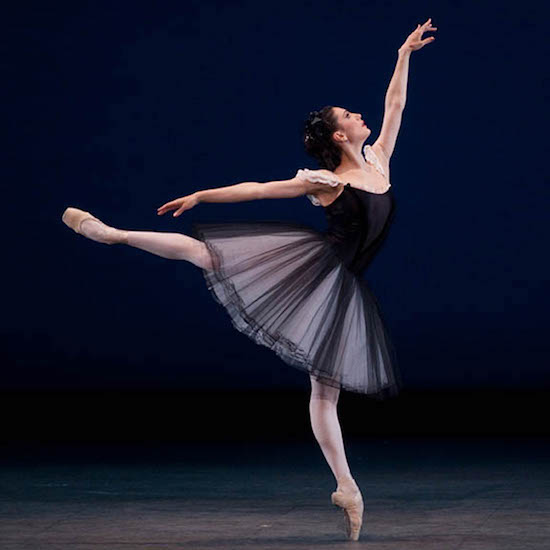 In the last week, American Ballet Theatre (ABT) has announced some major changes to its company roster. To the shock of diehard fans, Principal Veronika Part's contract was not renewed for the 2017-18 Season. The announcement was made on July 3 and her final performance was set for only five days later as Preghiera in George Balanchine's Mozartiana at the Metropolitan Opera House.
Then, on July 7, ABT revealed that it was promoting Sarah Lane, Christine Shevchenko and Devon Teuscher to the rank of Principal and Calvin Royal III to the rank of Soloist. These promotions, announced by Artistic Director Kevin McKenzie, will become effective September 1.
Part's unexpected dismissal stirred some criticism in the dance community, as she had been a principal for eight years with the company. The Russian ballerina had first joined ABT as a Soloist in August 2002, making 2017 her 15th year with the company. Her devoted fans started a petition on Change.org, calling on McKenzie and ABT Executive Director Kara Medoff Barnett to restore Part to her position at the company.
Vic Toriya, author of the petition, wrote, "We are people who are passionate fans of the American Ballet Theatre and love the company the way you love it. We want only the best for our favorite company, which we continue to support in any conditions. We would like to let you know that we want Veronika Part to continue dancing with ABT. Veronika Part is one of the most outstanding ballerinas in ABT."
It continued, "She is the one, nowadays, who is able to present the best of the Russian and American ballet dancing schools together... Many of us travel from all around the world just to enjoy this outstanding ballerina. Veronika Part is and absolutely riveting in every role she plays, always giving her 150% to her partners and her audience in every performance."
The online petition, which has more than 600 signatures thus far, also collected impressions of ABT's fans around the world. Many expressed their shock and disappointment; one saying this was "a great loss and a lack of respect to the art of a ballerina."
At 39 years old, Part was the second lead ballerina to depart ABT in the last few weeks. Diana Vishneva, a 40-year-old international ballet star, gave her farewell performance in Onegin on June 23.
For more information on ABT and its dancers, visit www.abt.org.
Photo: Veronika Part in Mozartiana. Photo by Rosalie O'Connor.
---