Young Dancer with Down Syndrome Performs in Cincinnati Ballet's 'Nutcracker'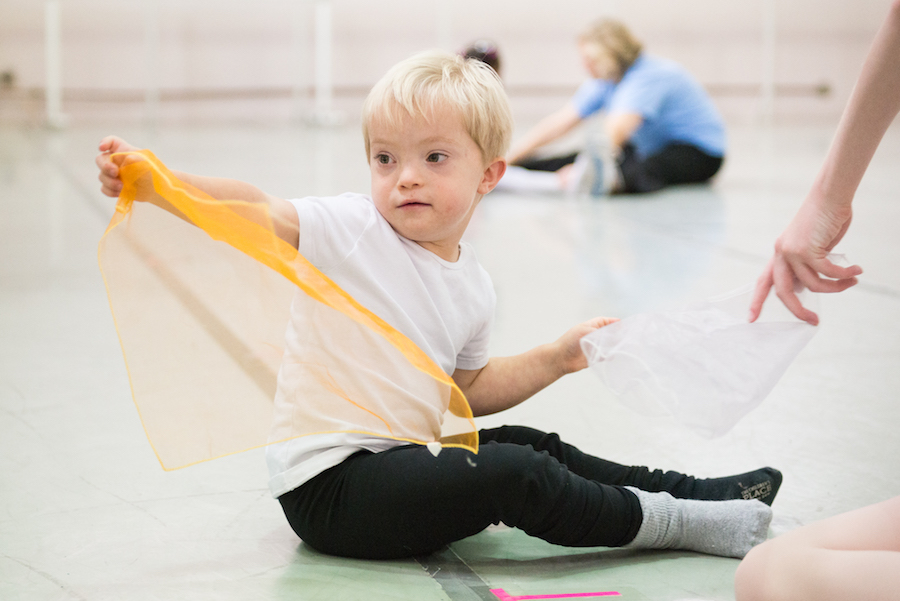 Jack Barlow, a precious 7-year-old dancer in Cincinnati Ballet's "Ballet Moves" program, had his official Nutcracker debut this week. He is the first child with Down Syndrome to perform in the company's professional production. Cincinnati Ballet's Frisch's Big Boy Presents The Nutcracker runs through this Sunday, December 18.
Jack has participated in the company's Ballet Moves program since its inception four years ago. Offering classes tailored specifically for children with Down Syndrome and Cerebral Palsy, it is a beautiful collaborative project made possible by the Cincinnati Ballet and the Cincinnati Children's Hospital's Department of Physical Therapy.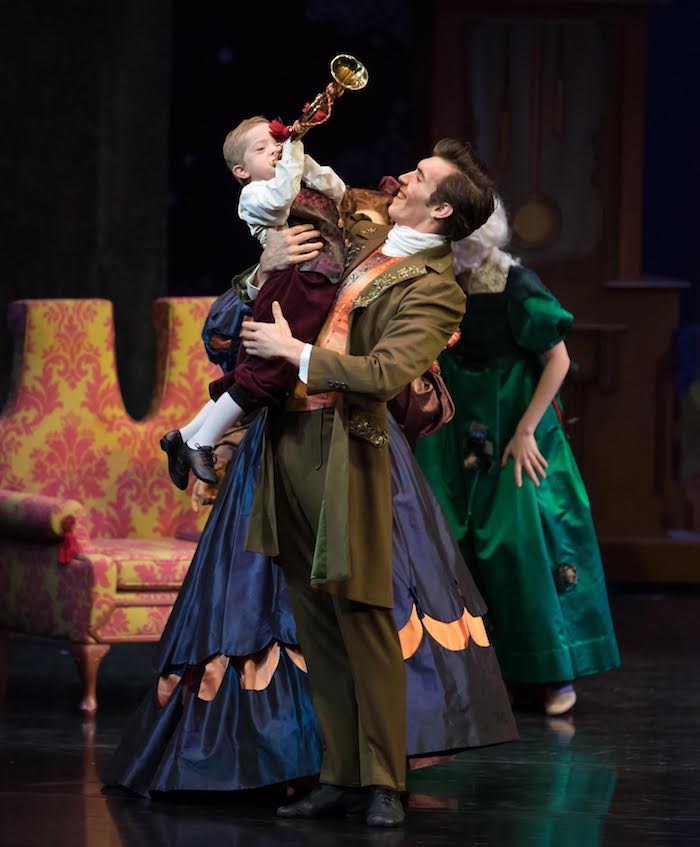 This year, Jack and his family expressed interest in possibly being part of the company's Nutcracker production. To make this happen, Jack has been hard at work for months, rehearsing his role as a Party Boy in Act I. Now, for select performances, he's joining the party, sharing a dance with one of the other party children, and blowing his toy bugle before his grand exit.
A local news station covered this inspiring story, and as of Thursday morning it had aired not only in Ohio but also around the country – in FL, NY, GA, IA, MI, SC, WI, AK, MT, VA, KY, PA and beyond! To watch the original video news story, click here.
Cincinnati Ballet Director of Education Julie Sunderland said in the news piece, "Dance is a universal connector…He's Jack Barlow in The Nutcracker. He is nervous just like any other kid. He knows his part just like any other kid. He's going to do his best just like any other kid."
For further information on Cincinnati Ballet's Frisch's Big Boy Presents The Nutcracker, visit www.cballet.org.
Photo (top): Jack Barlow in Cincinnati Ballet's Ballet Moves program. Photo (left): Cincinnati Ballet's Daniel Wagner holding Jack Barlow. Photo by Peter Mueller.
---