DreamMaker National Talent Competition BACK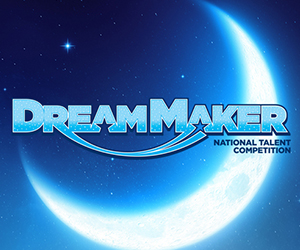 National Director
Brittney Bilgrien
DreamMaker is making its Premier season with the Star Dance Alliance in 2018 offering some new opportunities for your dancers. Talent scouts at every event, thousands of dollars in scholarships, student choreography recognition, and more. DreamMaker judges are industry professionals, with extensive teaching and performance experience, focusing on bringing you well rounded and productive critiques.


By attending any 2018 DreamMaker regional city you have access to all your favorite Star Dance Alliance perks including Golden Tickets to the World Dance Championship, PowerPak invitations, World Dance Pageant scholarships, Wild Dance Intensive scholarships and qualification to attend any one of the 17 National Championships in the summer of 2018.


With three divisions of competition in all styles of dance, fashion modeling, and even a vocal category, there is a place for every performer on the DreamMaker stage.


DreamMaker will be coming to 15 cities across the country and providing a unique opportunity to make your Dreams Come True.
2018 Dates and Cities
Feb 16-18
Denver, CO
Mar 3-4
Madison, WI
March 9-11
Dallas, TX
March 16-18
Lawrenceville, NJ
March 23-25
Woodbridge, VA
April 6-8
Rockford, IL
April 13-15
Zanesville, OH
Niagara Falls, NY
April 20-22
Little Rock, AR
April 28-29
Temple Hills, MD
May 4-6
Evansville, IN
May 11-13
San Antonio, TX
Colorado Springs, CO
May 25-27
Virginia Beach, VA
Long Island, NY
Coming Soon
Orlando, FL