13th Movimentos Festival set for Germany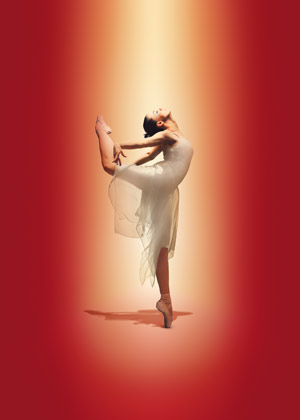 The 13th Movimentos Festival, set for April 10-May 17 in Wolfsburg, Germany, will present a program that addresses the theme of peace in its many different facets. The full schedule of dance productions, musical concerts and readings offers audiences many opportunities to "think more deeply, to sympathize, to create associations and to address critical issues – in short, to become familiar with the unknown."
In a series of German and European premieres, international ensembles will show how people succeed or fail in their quest for peace. This yearning will be authentically expressed by the Kibbutz Contemporary Dance Company of Israel, a country that has longed for peace since its origins but has not found it.
The Cloud Gate Dance Theatre of Taiwan, whose choreographer Lin Hwai-min received the 2009 Movimentos Dance Award, will perform DUST a requiem, a plea for peace in the world that is dedicated to all people who have suffered from wars, ethnic cleansing and civil strife.
Performances by young dancers from the Movimentos Academy have become a Festival tradition. This year, two pieces will be presented. The group, led by choreographer Daniel Martins, will present a self-created dance production focusing on peace. The master class, with students from 15 to 26 years of age, will perform the world premiere of heart | beats | time by Jan Pusch.
From a different perspective, A. R. Gurney presents his two-character piece Love Letters. Plus, singer Natalie Cole shares her unique voice in an exclusive concert at the KraftWerk power plant.
Other notable dance performances include: Sweden's GöteborgsOperans Danskompani in Wasteland by Ina Christel Johannessen; Sydney Dance Company in 2 One Another by Artistic Director Rafael Bonachela; Australia's Shaun Parker & Company in AM I featuring Shantala Shivalingappa; and Les Ballets de Monte-Carlo in Choré by Jean-Christophe Maillot.
For more information on the Festival and its full schedule of performances, visit www.movimentos.de.
Photo courtesy of Movimentos Festival.