2017 Dance Now Festival at Joe's Pub, NYC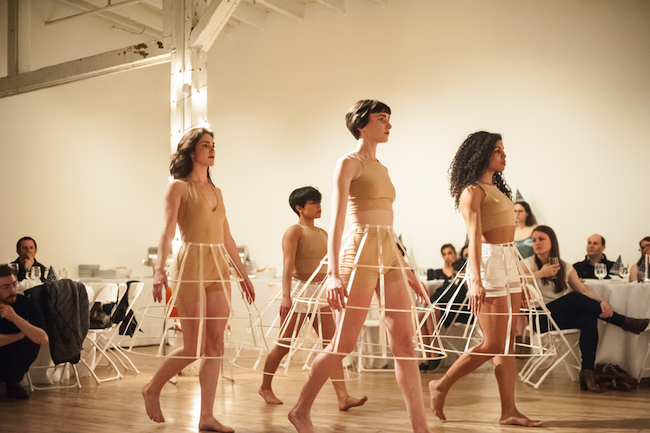 Known for its adventurous short-takes format, the annual Dance Now Festival presents a diverse array of works by some of today's most exciting dance makers. The 22nd season of this eclectic showcase will feature 40 emerging and established choreographers side by side, including Dance Now veterans and festival newcomers. The amazing "TruDee" (a.k.a. Deborah Lohse) will emcee.
The 2017 festival will take place Wednesday to Saturday, September 6–9 at 7 p.m. at Joe's Pub at The Public. A special encore performance will be presented on Thursday, September 28 at 7 p.m.
A testing ground for the development of new work, the Dance Now Festival offers a unique challenge for artists: to create a clear and complete artistic statement in five minutes or less for the specifics of the stage at Joe's Pub. The festival producers will select 10 artists whose work best meets the festival challenge to participate in the encore performance.
The overall challenge winner will receive a $1,500 development stipend and a weeklong creative residency at Dance Now Silo on Kirkland Farm in Bucks County, PA.
Dance Now Festival tickets are $20 in advance or $25 at the door. Encore tickets are $25 in advance or $30 at door. Tickets can be purchased by phone at 212-967-7555, online at joespub.com, and in person at The Public Theater Box Office from 2- 6 p.m. Joe's Pub at The Public is located at 425 Lafayette Street (between East 4th Street and Astor Place).
See the festival schedule listed below. For more information, visit www.dancenownyc.org.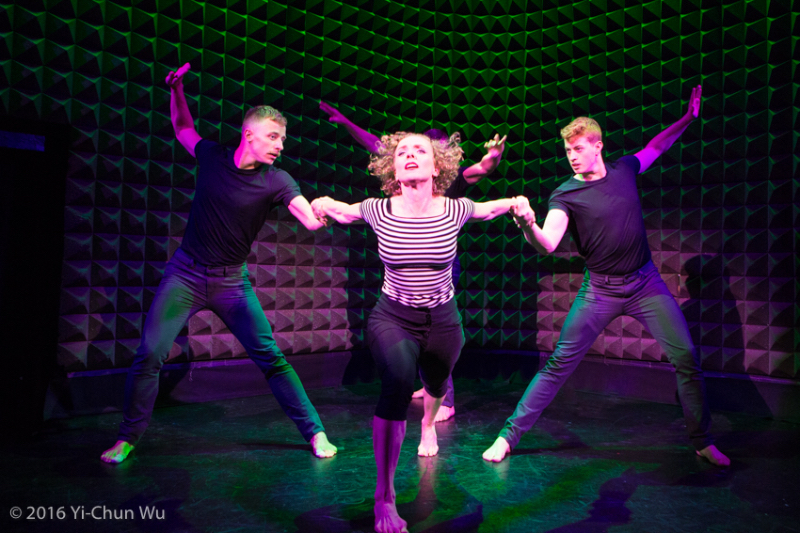 2017 Dance Now Festival Schedule:
Wednesday, September 6
binbinFactory/Satoshi Haga & Rie Fukuzawa
Jane Comfort and Company
Lawrence Goldhuber/BIGMANARTS
Loni Landon Dance Project
Heidi Latsky Dance
Cleo Mack Dance Project
Kyle Marshall Choreography
Amber Sloan
Subject: Matter
TAKE Dance
Thursday, September 7
Christal Brown/INSPIRIT
Shaina & Bryan/BAIRA
Gregory Dolbashian/The Dash Ensemble
Jamal Jackson Dance Company
Donnell Oakley Makes Dances
The People Movers
Claire Porter/PORTABLES
Nicole Wolcott
Wallie Wolfgruber
ZviDance
Friday, September 8
BOOMERANG
The Dance Cartel
Gibney Dance Company
RG Dance Projects – Rubén Graciani
Jordan Isadore
Paula Josa-Jones/Performance Works
Raja Feather Kelly/The Feath3r Theory
Jessy Smith
Kate Weare Company
Ellis Wood Dance
Saturday, September 9
The Bang Group
Danté Brown
Tricia Brouk
Brendan Drake
Katherine Helen Fisher
LajaMartin
Magda San Millan
Schoen Movement Company
Gus Solomons jr
Megan Williams
Photo (top): Kristin Yancy, Shannon Spicer, Anna Reyes and Bre Short perform as part of The People Movers. Photo by Keira Chang. Photo (left): Kyle Marshall Choreography. Photo by David Gonsier. Photo (right): Megan Williams in performance. Photo by Yi-Chun Wu.