30th SummerStage announces dance lineup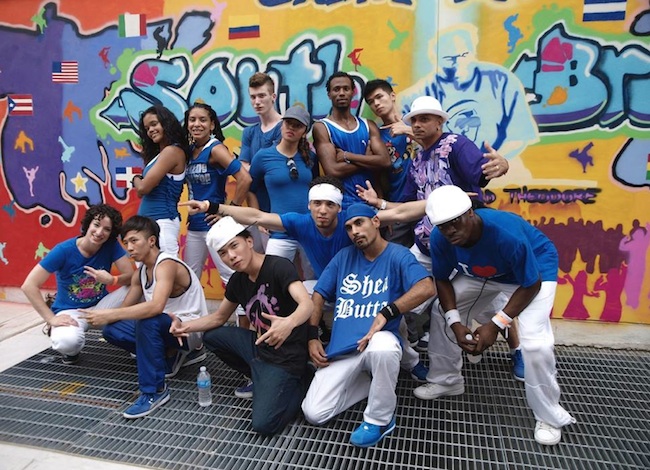 In June of 1986, Sun Ra and the Omniverse Jet Set Arkestra performed a free concert in the Naumberg Bandshell in Central Park, and the summer performing arts landscape in New York City changed forever. Now, nearly 30 years later, SummerStage is New York City's largest free performing arts festival, presenting work in all disciplines, with a focus on New York's unique neighborhoods. SummerStage has touched the lives of more than six million fans from around the world.
In celebration of this milestone, City Parks Foundation, the independent nonprofit organization that produces the festival, has plans to deepen the impact the festival has in neighborhoods throughout NYC by offering dance performances in all five boroughs as part of six-day "mini-festivals" in eight parks, featuring music, dance, theater, film, circus and family days. In total, this new model will add over 20 performances to the 14 parks SummerStage presents in, bringing more than 140 unique artists to these stages around the city.
The 2015 30th Anniversary Season will open its dance series in Brooklyn's Red Hook Park with the KanKouran West African Dance Company performing alongside live drumming and singing. Highlights of the season include a special 40th anniversary celebration of dance and music from the legendary Broadway musical The Wiz and the premiere of Alt Mode, a body of musical works written by composer/producer RYAT (Christina McGeehan) and directed and choreographed by Kate Watson-Wallace.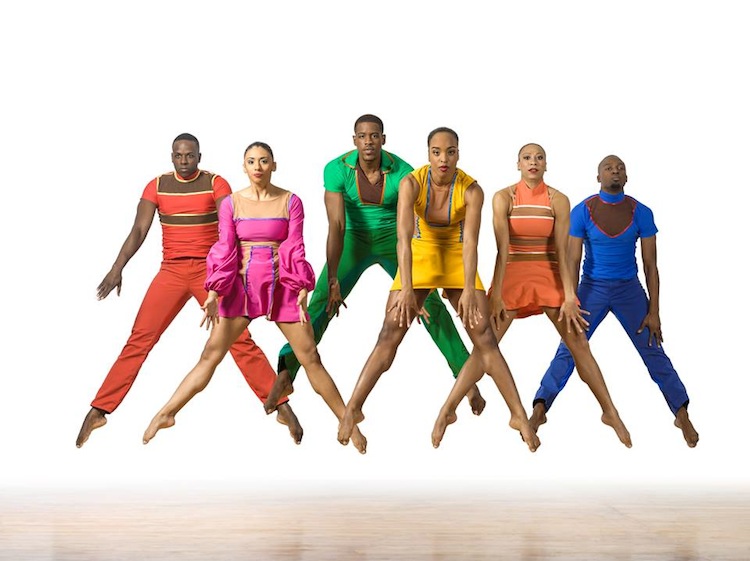 Acclaimed company PHILADANCO! will celebrate its 45th anniversary with an evening at Central Park. In addition, SummerStage and Dancing in the Streets will co-present "Hip Hop Dance: From the Street to the Stage", showcasing multiple generations of hip-hop dancers, including Bronx-based Full Circle Souljahs, street dancer Float Master John, and hip-hop legend Emilio "Buddha Stretch" Austin Jr. This event will trace the evolution of hip-hop dance from breaking, locking and popping to new forms, such as flexing and lite feet. Plus, speaking of hip-hop, French company Un Break à Mozart will collide the classical and the cutting edge with 10 musicians responding to 10 hip-hop dancers from Kader Attou's dance company, Accrorap, as they play through Mozart's unfinished work, "The Requiem."
In the crossover world of circus, the Swedish company Magmanus will grace Brooklyn Bridge Park with two evenings filled with Bollywood juggling and unique teeterboard acrobatics. Audiences will also discover circus in Harlem's historic Marcus Garvey Park, where SummerStage will present two evenings joining the worlds of circus, dance and music with a collection of four companies, including Tinder & Ash and Ephrat Asherie Dance.
"As an organization, we are dedicated to working in traditionally underserved neighborhoods across the city," said Heather Lubov, executive director of City Parks Foundation. "By presenting artists and genres that reflect the cultures and communities in these parks, introducing disciplines such as dance or theater alongside musical performances, and providing all of this fantastic art free of charge, we are building new audiences and fostering a broader interest in the arts here in New York City."
Capital One President Michael Slocum said, "Capital One Bank is proud to support SummerStage as it showcases the diversity and artistic vitality of New York. The arts play an important role in building strong, healthy communities, and we are pleased to help the festival reach new audiences across the city."
The complete SummerStage dance schedule can be found at www.SummerStage.org. It runs June 6 to August 19.
Photo (top): Street dancers for the "Hip Hop Dance: From the Street to the Stage" program. Photo (left): PHILADANCO! Photos courtesy of SummerStage.