'A Night To Remember' tours U.K. & Ireland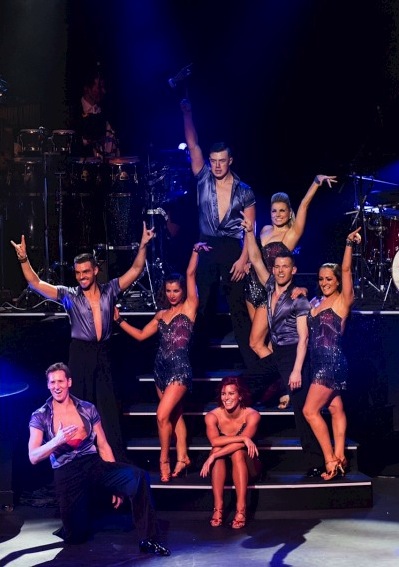 Brendan Cole, star of the British television show Strictly Come Dancing, is currently leading his brand new theatre show A Night To Remember on tour across the U.K. and Ireland through the end of March.
After kicking off on January 27 in Crawley, A Night To Remember is in the thick of its 48-date tour presenting a cast of 14 musicians and eight professional dancers. Dubbed a "big band and dance extravaganza", this production follows Cole's previous sold-out shows Live & Unjudged and Licence To Thrill.
Audiences can expect to see many Latin and Ballroom champions and some of Cole's Strictly colleagues. The cast will also include three dancers who came to the public's attention on Britain's Got Talent.
Performers include: French Latin dance champion Fauve Hautot, who has starred in all five series of Dancing With The Stars (Dance Avec Stars); German born Patrick Helm, known for his role in West End and Broadway's Burn The Floor; and former U.K. Closed Amateur Champions Ksenia Zsikhotska and Ryan McShane, who were also finalists in the British National Dancing Championships 2014.
In A Night To Remember, labeled a "bold, sensational show", Cole showcases his skill in an odyssey of music and dance, once again combining superb choreography with his own exceptional charisma. There is new music, new costumes and new banter to keep audiences entertained.
The tour will conclude at Birmingham Symphony Hall on March 29. For more information, visit www.brendancole.com/theatre-tour.
Photo: Dancers perform at opening night of Brendan Cole's A Night To Remember. Photo by Visual Devotion.