Akram Khan to premiere 'Until the Lions'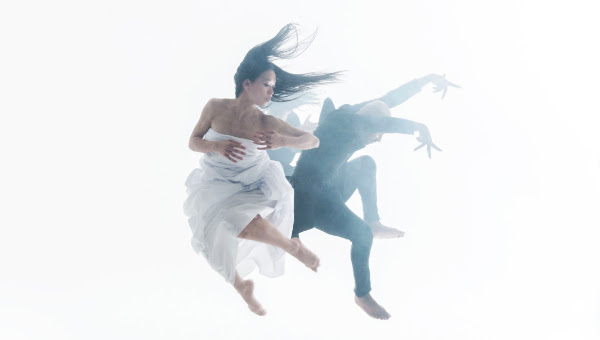 Award-winning choreographer and dancer Akram Khan has announced the creation of his brand new, full-length production Until the Lions, to be performed in the incredible 360° setting of London's Roundhouse. A revisiting of one story of the epic Mahabharata, Until the Lions will have its world premiere on January 12, 2016, and will see Khan make his debut on the Roundhouse stage in what is set to be one of his most startling and introspective works to date.
In Until the Lions, Khan uses kathak and contemporary dance to tell the tale of Amba, a princess abducted on her wedding day and stripped of her honour, who invokes the gods to seek revenge. This dramatic new work explores themes of gender and sexuality, and the changes that time forces on the body.
For this very special piece, Khan reunites with some of the artistic collaborators behind his hugely successful 2011 solo piece DESH, including writer Karthika Naïr, visual artist Tim Yip, lighting designer Michael Hulls, dramaturg Ruth Little and assistant choreographer Jose Agudo. Joining this stellar artistic team are composer Beautiful Noise (Vincenzo Lamagna) and assistant director Sasha Milavic Davies.
Khan is directing and choreographing Until the Lions, and will perform alongside two of his company dancers, Ching-Ying Chien and Christine Joy Ritter. Accompanying these three extraordinary performers live on stage will be singers Sohini Alam and David Azurza, percussionist Yaron Engler and composer Vincenzo Lamagna.
As both performer and choreographer, Khan has shared an uncanny, enduring equation with the Mahabharata. He performed in Peter Brook's 1985 version as a teenager. In Ronin (2003), Third Catalogue (2005) and Gnosis (2010), he staged stories of other heroes from the epic.
Until the Lions is being created in London and at the Curve in Leicester now. After its Roundhouse world premiere, co-produced by Sadler's Wells, the piece will embark on a global tour. More international and U.K. tour dates will be announced later this year.
Khan says, "At 40, in the midst of several complex transformations – fatherhood the most significant among them – I find myself returning to something very close to my heart since childhood: the Mahabharata. In these compelling stories, the figures that lingered in my memory the most have been the female characters—often, the unsung heroes, figures of strength and imagination and endurance. Until the Lions is our attempt to revisit the story of one such unsung hero, Amba, and to explore the notion and physical expression of gender and the baggage that comes with it —issues that we are all too often discouraged from exploring and debating in South Asian society."
This production is a partial adaptation of Until the Lions, a retelling in verse of the Mahabharata by Karthika Naïr. For more information, visit www.akramkhancompany.net.
Photo by Richard Haughton.