Alexei Ratmansky recreates 'Paquita'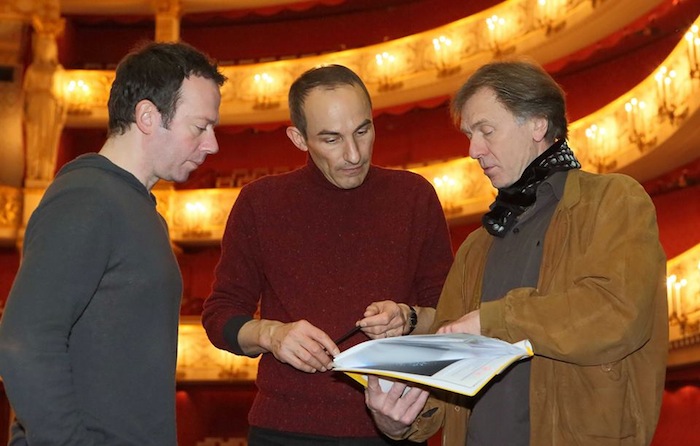 For the last several months, world-renowned and in-demand choreographer Alexei Ratmansky has lead a team of prominent dance scholars and artists to collaborate on a new production of Paquita that the Bavarian State Ballet (also known as Bayerisches Staatsballett) will premiere on December 13 at the National Theatre in Munich, Germany.
With this work, the Bavarian State Ballet continues to stay true to its tradition of presenting great 19th century works in a new light. Under consideration of the vast variety of historic documents available, Ratmansky worked on this new version of Paquita while keeping the spirit and overall framework of the original.
Paquita was originally created in 1846 in Paris by choreographer Joseph Mazilier and set to music by Eduard-Marie-Ernest Deldevez. While there is no documentation of the original choreography, the music score is known. In 1847, Marius Petipa premiered his adapted version in St. Petersburg, which evolved over the course of the next 40 years. The definitive version was finally established in 1881. The work progressed from a romantic ballet to a signature Petipa "grand ballet" with new musical scores by Ludwig Minkus.
However, the ballet has been performed less and less in the last 100 years. The only full-length Paquita that exists today is the Pierre Lacotte production at the Paris Opera Ballet, which was premiered in 2001. This version is known for its musical arrangement by Michael Coleman and for Lacotte's own choreography inspired by the early 19th century romantic style.
For this new Bavarian State Ballet production, St. Petersburg native Maria Bababina, a pianist, music historian and longtime employee at the company, assisted Ratmansky in addition to Doug Fullington from Pacific Northwest Ballet in Seattle. Furthermore, dance historian Marian Smith from the University of Oregon has supported him as a well-known expert of 19th century romantic ballet.
Reconstruction and new creation in one, the full-length classic Paquita will be premiered on December 13, marking the end of a series of 19th century works revived at the Bavarian State Ballet. Currently, the repertory includes six works by Marius Petipa. For more information on this premiere, visit www.staatsoper.de.
Photo: Alexei Ratmansky, Jerome Kaplan and Ivan Liska at the Paquita tech rehearsal. Photo by Wilfried Hall.