'ALL STYLES' acquired by Shout! Studios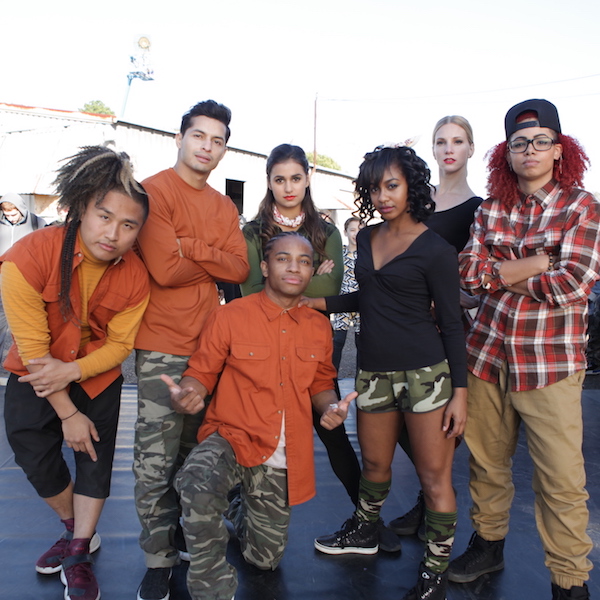 Shout! Studios, the entertainment distribution and production arm of Shout! Factory, has acquired extensive North American rights to ALL STYLES, an inspiring dance drama directed by Angela Tucker. The movie features choreography by Christopher Scott (Step Up movies) and Emilio Dosal (Step Up All In, Making Moves).
ALL STYLES stars Du-Shaunt "Fik-Shun" Stegall (So You Think You Can Dance), Keon Motakhaveri (13 Reasons Why), Tetona Jackson (Hulu's All Night), Erica Klein (Without the Lights), Hokuto Konishi (Honey 2), Taylor Pierce (The Rift), Raymond "Nasty Ray" Mora (Step Up 3D), James Moses Black (24: Legacy) and Heather Morris (Fox's Glee).
Shout! Studios plans a strategic rollout of ALL STYLES across multiple entertainment platforms later this year.
"ALL STYLES is a highly entertaining dance drama fueled by exhilarating dance sequences, music and romance. Fik-Shun leads a multi-talented cast that will thrill movie audiences," said Melissa Boag, senior vice president of Family Entertainment at Shout! Factory. "We're excited to present this movie across multiple platforms for all to enjoy."
Film producer Amy Mitchell-Smith stated, "We could not be more excited to be working with Shout! Studios to bring this fun and uplifting dance film to family audiences everywhere. The ALL STYLES cast has really special chemistry that is sure to delight fans of these gifted dancers and actors. We are proud to have produced this project from development through delivery in Louisiana."
The film follows Brandon (Fik-Shun) as he struggles in his freshman year of college. He is trying to focus intently on his studies but keeps coming to the same conclusion: dance is his passion. His geeky roommate Nate proposes they start a dance crew, but their search for other freestyle dancers proves fruitless. So they expand their search across town, finding a break-dancer, a performance artist, a Bhangra dancer, an animator, a ballerina and a ballroom dance mom willing to join the new crew. A national dance battle headlined by Brandon's previous crew, Levelz, provides the first opportunity for Brandon to prove to himself and his family that he and his crew have what it takes to make it as dancers.
For more information on Shout! Studios, visit www.shoutfactory.com.
---