American Dance Recon concludes in Portland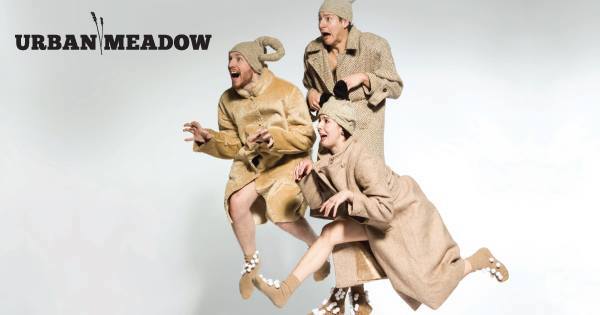 American Dance Abroad (ADA) will experience dance in Portland, Oregon with a delegation of international programmers from this Wednesday, June 13 through Friday, June 15. Portland is the last stop on the organization's tour of Los Angeles, Seattle and Portland as part of its American Dance Recon (ADR) program, designed to immerse international programmers in important U.S. cities with strong and vibrant dance communities. The 10 programmers hail from Hong Kong, Poland, Mexico, Bulgaria, Germany, Brazil, Uruguay, Singapore and Tunisia. The delegates are eager to engage with the Portland community through attendance at performances, visits to company rehearsals, focus groups and discussions, and conversations with local dance leaders. The goal of ADR is to expand understanding, acceptance and exposure to American dance internationally.
ADA worked with Portland dance organizations to narrow down a schedule of events from the many exciting options occurring during this visit. Performance highlights will include BodyVox, NW Dance Project and Heidi Duckler Dance Theatre, as well as a shared showcase program with Tahni Holt Dance, Minh Tran and Skinner/Kirk.
"There are so many amazing artists working here, and yet it is challenging to get new eyes on the work," said choreographer Tahni Holt. "Through American Dance Abroad's ADR program, new relationships are made and complex conversations are had, exactly what dance artists working outside of the mainstream networks need: a chance to be heard."
The ADR delegation will attend studio showings, including those by Linda Austin, Allie Hankins and Takahiro Yamamoto with sidony o'neal at FLOCK, and Mizu Desierto, Stephanie Lanckton and Tracy Broyles at The Headwaters. Delegates will also visit the Portland Institute for Contemporary Art, where they will be hosted by Erin Boberg Doughton, artistic director and curator of performance.
ADA will hold a Dance Forum at BodyVox on June 13 from 2-3 p.m., during which the ADR delegates will discuss their curatorial practice, views on American dance and their experience visiting the West Coast in a discussion moderated by Carolelinda Dickey and Andrea Snyder, co-founders/co-directors of ADA. The internationally known Portland dance presenter White Bird will introduce the Dance Forum and host a reception for the Portland dance community and international programmers. The audience will have the opportunity to pose questions to the visiting programmers. This event will be especially valuable for choreographers and other dance professionals who are interested in working internationally, though all members of the public are welcomed to attend.
For more information, visit www.americandanceabroad.org.
Photo: The ADR delegation will see BodyVox perform Urban Meadow on June 13.