Applications open for DCNT Scholarships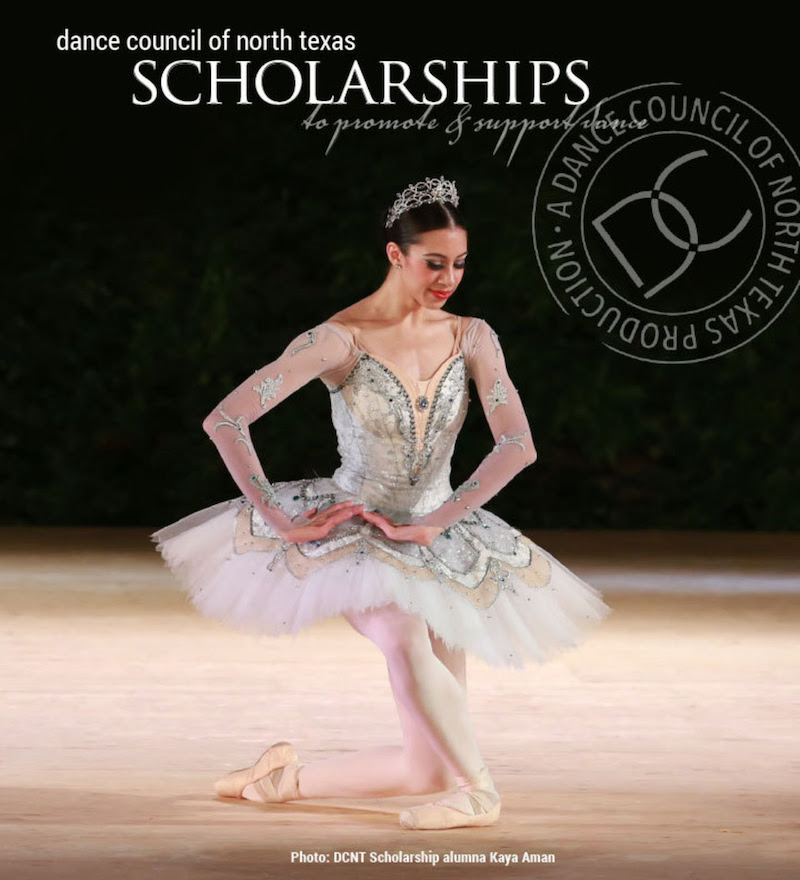 The Dance Council of North Texas (DCNT) is a unique nonprofit organization that creates opportunities for the dance community and the general public to engage in dynamic programming on a local and regional level to ensure the vital presence of dance. Celebrating more than 40 years of service, the organization now boasts an annual budget of approximately $350,000.
DCNT recently announced that its Scholarship Application Site is open for 2017. The scholarships are awarded to "exceptional dancers who demonstrate ability, artistry and passion" for use towards summer intensives at least 100 miles from their home studio.
The new streamlined requirements state that applying dancers must first join DCNT as a member.
The deadline to apply for scholarships is February 9. Notification is March 15.
To see all available scholarships, head to dancecouncil.clubexpress.com or www.dancecouncilscholarships.org/index.html. Applications are open to students aged 13 – 21 with the exception of the Bader, Tallchief, and TBT Scholarships.