Artists Simply Human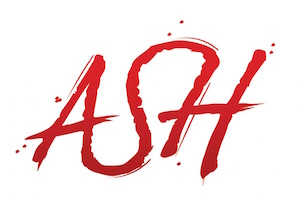 Director
Braham Logan Crane
ASH Productions provides a unique dance experience that challenges dancers
as artists in a supportive and non- competitive environment. We celebrate
movement with our world renowned faculty teaching classes in multiple genres
including Contemporary, Hip-Hop, Ballet, Contemporary Ballet, Tap, Jazz Funk,
Musical Theatre, and Improv.
ASH focuses on the dancer, and their growth throughout the weekend is on the
forefront of how we gauge our success. We want everyone to feel embraced with
connection and warmth from our collective staff, crew, assistants, and faculty,
and to know that the ASH family is here for YOU!!
What makes ASH different?
– An approachable faculty featuring the world's top teachers / choreographers
– Longer class times
– Q & A / Photo session with the ASH faculty
– Mini Movers, Artists in Training, Intermediate, and Advanced levels for dances
ages four through professional
– An alternative to competition
– ASH's Performance Showcase
– State-of-the-art online registration system
– Over $3,000,000 in scholarships awarded!!
– Cutting-edge Photo/Video Department
– Live Webcasts of all Performance Showcases and Closing Shows
– ASH Assistant Program for the aspiring professional dancer
– A one-of-a-kind Nationals (and much, much more…)
Main Faculty/Judges
Braham Logan Crane, Mia Michaels, Dusty Button, Gregg Russell, Jojo Gomez,
Lisette Bustamante, DJ Smart, CJ Salvador, Tovaris Wilson, Desmond Richardson, Dwight
Rhoden, and Hannah Wintrode.
2019-20 Tour Locations and Dates
Orlando, FL: October 25-27, 2019
Cleveland, OH: November 1-3, 2019
Tysons Corner, VA: November 8-10, 2019
Austin, TX: Nov 15-17, 2019
Atlanta, GA: Nov 22-24, 2019
Nashville, TN: Jan 3-5, 2020
Boston, MA: Jan 10-12, 2020
Philadelphia, PA: Jan 17-19, 2020
Provo, UT: Jan 23-25, 2020
Houston, TX: Jan 31 – Feb 2, 2020
New Brunswick, NJ – Feb 7-9, 2020
Chicago, IL: Feb 14-16, 2020
Dallas, TX: Feb 21-23, 2020
Tulsa, OK: Feb 28 – Mar 1, 2020
Indianapolis, IN: Mar 6-8, 2020
Greenville, SC: Mar 13-15, 2020
Santa Clara, CA: Mar 20-22, 2020
Denver, CO: Mar 27-29, 2020
Burbank, CA: Apr 3-5, 2020
Atlantic City, NJ: Apr 17-19, 2020
Daytona Beach, FL: Apr 24-26, 2020
2020 Nationals
Orlando, FL: July 3-8, 2020
Contact
ASH Productions
PO Box 354445
Palm Coast, FL 32135
Office: 855.ASH.Dance