Ballet Academy East announces auditions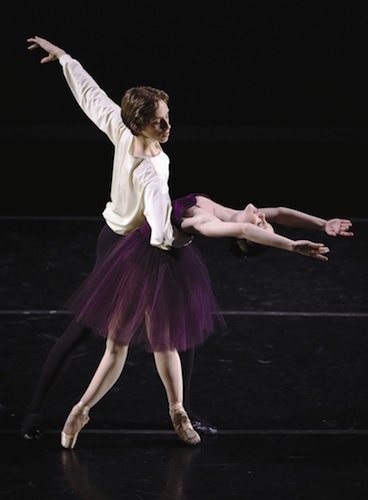 Ballet Academy East has announced auditions for the 2013-2014 Pre-Professional Division, for students aged 7-18, to be held on Wednesday, August 28 and Monday, September 16.
The New York City-based dance school Ballet Academy East trains dancers for professional careers in ballet. The faculty is led by Associate Artistic Director Darla Hoover and includes Maxim Beloserkovsky, Cynthia Birdwell, Olga Dvorovenko, Peter Frame, Jenna Lavin, Joseph Malbrough, Tara Mora, Francis Patrelle, Elizabeth Walker and Cheryl Yeager. The comprehensive syllabus was designed to develop technically strong, expressive ballet dancers, who ultimately can adapt to any style.
The academy's curriculum includes technique classes, pointe, partnering, variations, stretch, men's weight training, modern and character. Performing opportunities include two annual productions: the Studio Showing in February and the Spring Performance in May.
Auditions for the academy's Pre-Professional Division will be held on the third floor of the school, located at 1651 Third Avenue in New York City, set between 92nd and 93rd Streets. Dancers will be separated into groups upon arrival.
To apply to attend an audition, visit www.baenyc.com, click on "Pre-Professional Division" and follow the online instructions, or call 212-410-9140 or send an email to info@baenyc.com. Eight new full-year tuition scholarships are now available for male students, beginning this year.
Photo: Ballet Academy East graduates Trevor Felixbrod, currently dancer with Alabama Ballet, and Laura Wolfe, current dancer with Kansas City Ballet, perform Vivaldi Variations, choreographed by Brian Reeder. Photo by Rosalie O'Connor.
---