Ballet Inc. seeks 25 emerging artists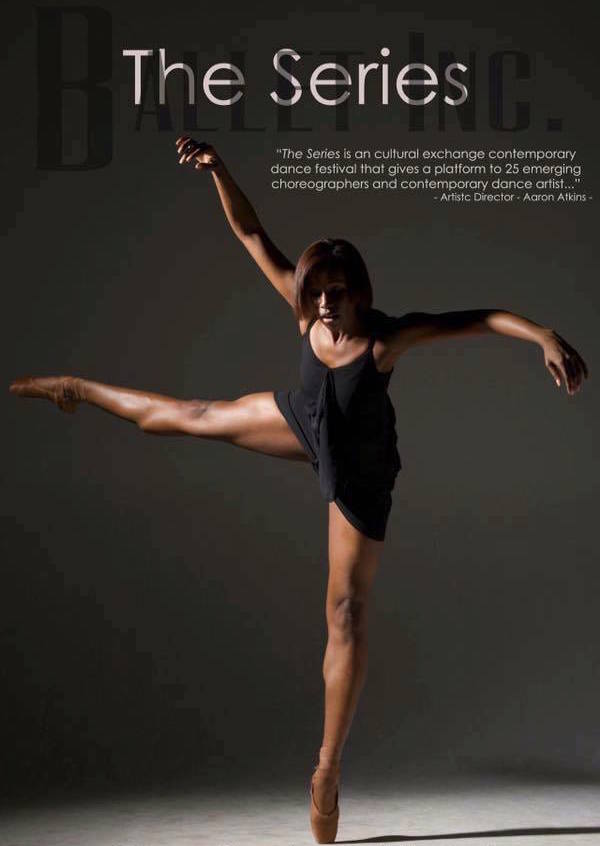 Ballet Inc., a New York-based organization led by Executive Artistic Director and Resident Choreographer Aaron Atkins, is seeking 25 emerging choreographers, dance companies and contemporary dance artists for a new festival entitled The Series. The submission deadline is June 15.
The Series is explained as a "cultural exchange contemporary dance festival" that gives 25 emerging companies, choreographers and contemporary dance artists the opportunity to share their work with producers, dance presenters, company directors and general audiences.
With the overarching goal of providing opportunities to individuals regardless of ethnicity or body type, Ballet Inc. specifically seeks to cultivate prospects for collaborations and commissions through The Series.
Volume I of The Series will be presented Saturday, July 23 at 7:30 pm at Alvin Ailey American Dance Theater's Studio Theater at The Joan Weil Center for the Arts. Artists will receive 10 percent of the overall ticket sales and they will enjoy other benefits including: a post-show reception with their guests and patrons; complimentary HD cinematic-quality footage; complimentary high-resolution photography; and assistance from Ballet Inc.'s lighting designer when setting their piece.
One exceptional artist will be honored with the Ballet Inc. Emerging Choreographer Award, which grants a cash prize and refunds the show's production and application fee.
Application requirements state that the artist must have choreographed for seven years or less; must be age 18 or older; must be proficient in contemporary dance; and their work can be no longer than seven minutes. They have to submit $35 and an email with their biography and video footage (a YouTube and/or Vimeo link work) of their proposed choreography. A written proposal will also be accepted.
Photo by Jaqlin Medlock, courtesy of Aaron Atkins.