Ballet Revolución returns to Sadler's Wells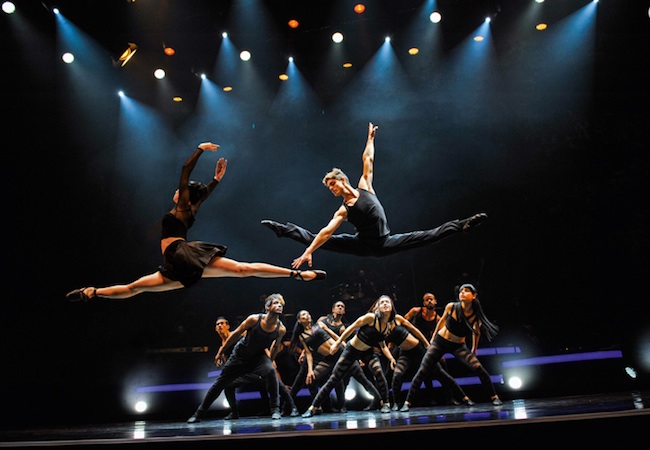 After several hugely successful tours and glowing reviews around the world, the international Cuban sensation Ballet Revolución returns this autumn to Sadler's Wells in London for its third season at the Peacock Theatre on October 7-25.
Ballet Revolución is an explosive fusion of ballet, contemporary dance and hip-hop from a company of supremely talented Cuban dancers and live musicians. This sensational production had London audiences on their feet at its U.K. premiere in spring 2012 and again during its 2013 visit.
The Ballet Revolución live band arrives with new hits from Bruno Mars, Usher, Beyoncé, J-Lo, Prince, Rihanna and many more, while the dancers display their versatility in dance styles combined with the unique blend of Cuban, African and Spanish influences. Ballet Revolución is choreographed by Aaron Cash and Roclan Gonzalez Chavez.
Ballet Revolución, with some of the world's most talented classical and contemporary dancers from the Escuela Nacional Cubana de Arte and the most prominent dance groups in Cuba, is a unique dance production full of pure emotion and relentless power and using a combination of different dance styles, creating an exciting new show straight out of Havana.
The Australian described the show as "an irresistible Cuban cocktail of ferocious sensuality." The Daily Express said it was "dazzlingly fast-paced, humorous and sizzlingly hot-blooded."
For more information or to book tickets, visit www.sadlerswells.com or call 0844 412 4322.
Photo courtesy of Sadler's Wells.