Bayerisches Staatsballett performs live online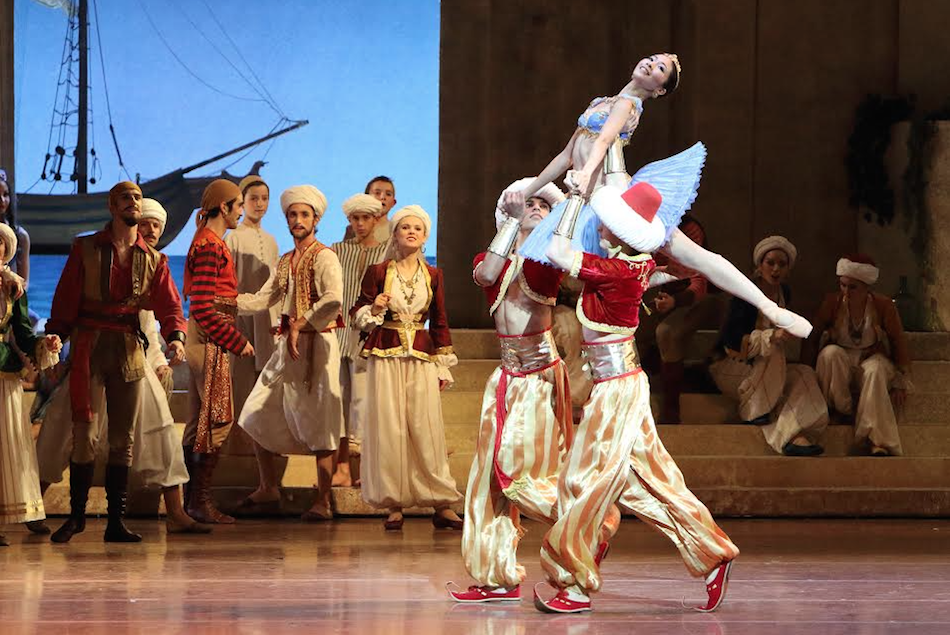 Leading ballet company Bayerisches Staatsballett in Munich, Germany will broadcast its performance of Le Corsaire worldwide live on Sunday, June 12 starting at 3pm (C.E.T./ Berlin.) This is the company's only live broadcasting in the current 2015-16 season.
Featuring company principals in major roles, Le Corsaire is, at its core, a pirates tale. It centers on the love story of Corsaire Konrad and the Greek Medora, who is about to be sold to a harem. Konrad has to abduct Medora twice before the couple can finally follow the call of love.
Led and reproduced by Artistic Director Ivan Liška, the choreography was originally created by a French team and was premiered in 1856 in Paris. Léo Delibes was added to the team just a year later in order to contribute additional music. The name of choreographer Marius Petipa, known as the "father of classical ballet", first appears in connection to Le Corsaire as the work traveled to Russia. His re-working granted the piece choreographic immortality.
To watch the modern-day production performed by Bayerisches Staatsballett free of charge, log on to www.staatsoper.de/tv at 11pm in Sydney, 10:30pm in Adelaide, 9pm in Perth and 9am in New York City (all equivalent to 3pm in Berlin.)
Photo: Mai Kono and the Bayerisches Staatsballett ensemble in Le Corsaire. Photo by Wilfried Hös.