BodyCartography Project tours to Detroit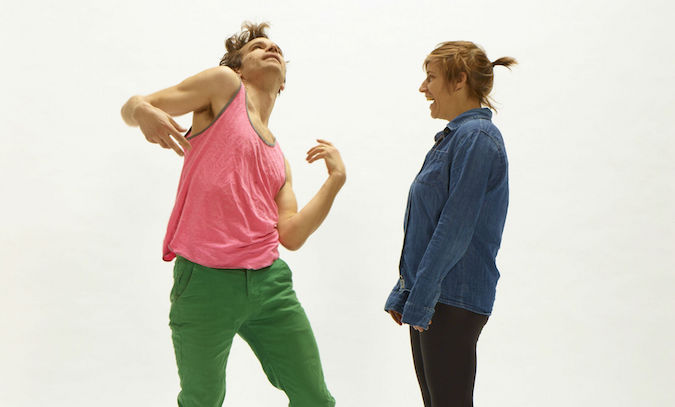 The Minneapolis-based BodyCartography Project, originally founded in 1997 in San Francisco, has been touring to various locations around the world over the last year, recently visiting New Zealand. Now the project is in Detroit preparing for a performance taking place Saturday, April 16 at 2 pm at Detroit Institute of Arts' Rivera Court.
The BodyCartography Project's mission is to "engage with the vital materiality of the body." The performance artists create dance in "urban, domestic, wild and social landscapes." While hard to describe, the group's work is rooted in contemporary dance, somatic technique, education, socially engaged practice and public art.
Detroit residents can partake in their site-specific performance, which has been created for Diego Rivera's Detroit Industry murals, for free with museum admission. (Museum admission is free for Wayne, Oakland and Macomb County residents.)
The artists of the BodyCartography Project will present this performance having recently been in residency with students from Wayne State University's Maggie Allesee Department of Theatre and Dance this week.
For further information, visit www.dia.org or http://bodycartography.org.