BodyVox introduces the Pearl Dive Project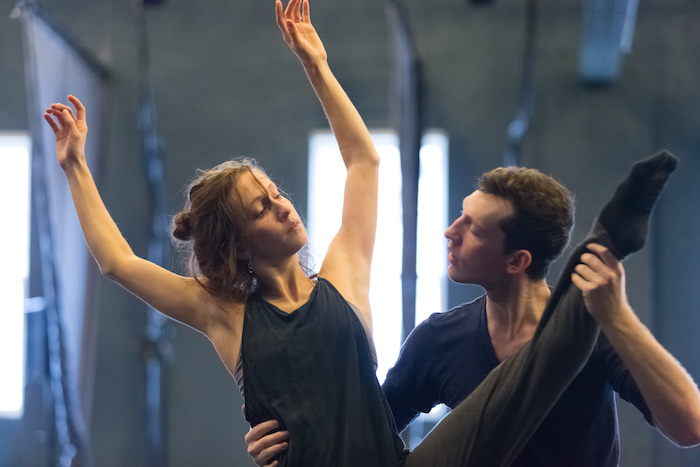 BodyVox, one of Oregon's most engaging performing arts ensembles, presents the Pearl Dive Project on April 7-23. Taking an unprecedented approach to dance-making, Artistic Directors Jamey Hampton and Ashley Roland have invited a group of highly creative individuals who have never choreographed before, asking the question: "What will happen when artists and innovators working at the peak of their profession immerse themselves in a craft they've never considered?" The Pearl Dive Project melds creative worlds in a collaboration of movement and ideas, the likes of which has never been seen.
BodyVox's directors and dancers are collaborating with 11 guest creators and innovators, established in their non-dance fields, for eight works. These guest creators include:
Malia Jensen
A nationally recognized visual artist with a "subversive wit, wicked humor and impeccable craftsmanship." Brooklyn based, she is known for her sculpture, public art, woodcuts, cartoons and drawings, and photography and videography.
Carlos & Raffaela Kalmar
Internationally in-demand conductor Carlos Kalmar originally hails from Uruguay. He has been music director of the Hamburger Symphoniker, the Stuttgart Philharmonic and the Anhaltisches Theater in Dessau, Germany. He was also principal conductor of the Tonkünstlerorchester in Vienna and has been the principal conductor of the Grant Park Music Festival in Chicago since 2000. He became music director of the Oregon Symphony in 2003. He'll be collaborating with his wife, Raffaela Kalmar, a violinist and physical therapist.
Jeremy Wilson
A nationally renowned rock musician and songwriter. Wilson started playing in working bands in 1982 at the age of 14 with The Watchmen. He was the singer for the influential Dharma Bums for Frontier Records from 1986 to 1993. From 1994 to 1999, he fronted the rock band Pilot (Elektra/Mercury.) He founded the nonprofit Jeremy Wilson Foundation in 2010. This organization has currently given $200,000 in emergency health care assistance to musicians.
China Forbes
Lead singer of internationally popular band Pink Martini. She has toured to every continent in the world fronting Pink Martini to wild acclaim.
Clark James
James is a commercial director and production designer with an aptitude for styling entertainment projects in the childish imagination within us all. His background in live action, improv and animation spans nearly 22 years.
Byron Beck
An art and culture journalist, raconteur and local celebrity. Beck is a Portland, Oregon-based journalist and blogger who contributes to national publications, radio and television.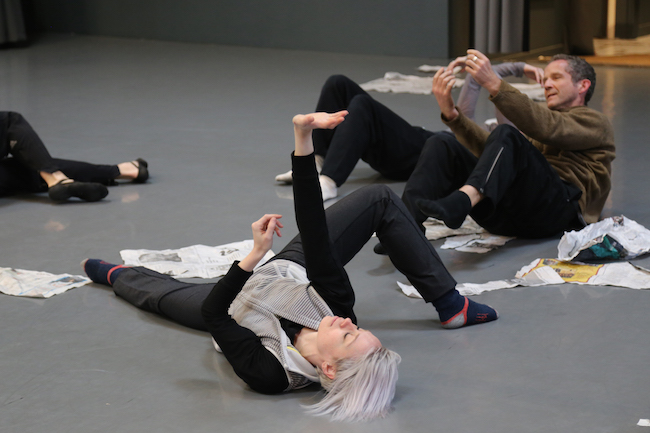 Dan Schlosberg
A nationally prominent New York-based composer and pianist. His compositions have been performed by orchestras and musical ensembles around the globe. He received a 2014 Charles Ives Scholarship from the American Academy of Arts and Letters and 2014 ASCAP Morton Gould Young Composer Award.
Mauricio Villarreal, Zeljka Carol Kekez, and J.P. Paull
Colombia-native landscape architect Mauricio Villarreal joins fellow architect J.P. Paull and business executive Zeljka Carol Kekez to create a dance piece. All three work for Portland design studio PLACE.
The Pearl Dive Project is quickly becoming one of the most interesting productions BodyVox has mounted in its 18-year odyssey. BodyVox dancers have teamed up with a group of distinguished and creative people to create a show that fosters community and brings people from wildly different disciplines together, providing a fascinating experience for audience and performers alike. The Pearl Dive Project sheds an entirely new light on what is possible when unbridled creativity is the driving credential.
BodyVox Co-Artistic Director Jamey Hampton said, "The Pearl Dive Project synthesizes creative masters from diverse fields who have never choreographed, with the explosive imagination of BodyVox, producing wholly original dance works in a completely new way."
"No one has ever done something like The Pearl Dive Project," said BodyVox Co-Artistic Director Ashley Roland. "It continues BodyVox's trajectory of fashioning productions in unexpected ways while celebrating the endless possibilities of the creative spirit."
Tickets start at $25 and are currently on sale at bodyvox.com. Performances take place at BodyVox Dance Center, located at 1201 NW 17th Avenue in Portland.
Photo (top): Brent Luebbert and Katie Scherman. Photo by Blaine Truitt Covert. Photo (left): Jamey Hampton, Alicia Cutaia and Jeremy Wilson. Photo by Blaine Truitt Covert. Photo (right): Alicia Cutaia and Eric Skinner. Photo by Shaun Keylock.