'Bollywood Musical Revue' touring America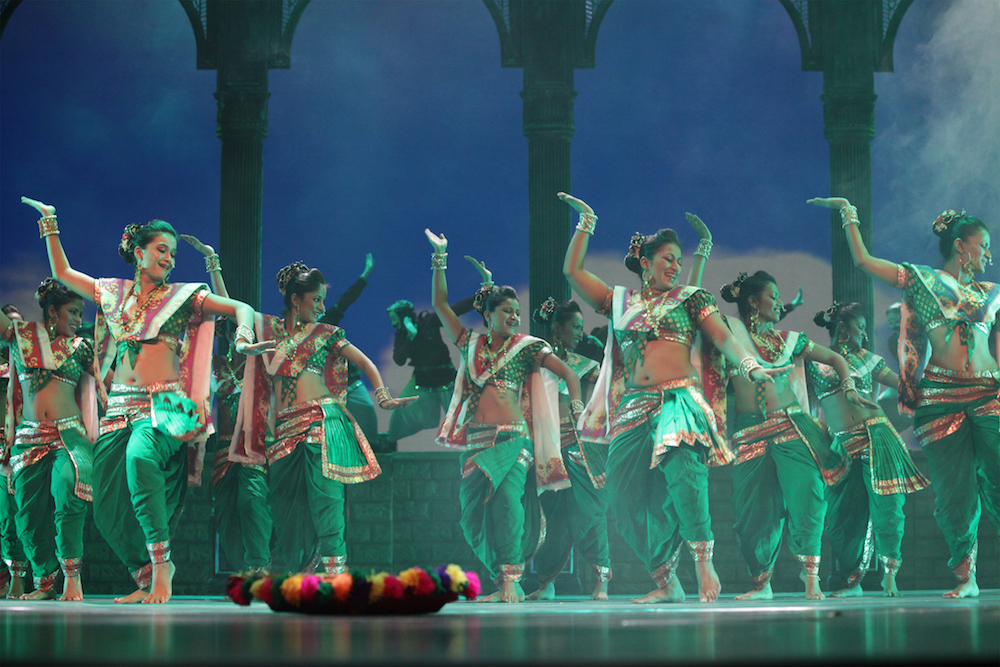 Taj Express: The Bollywood Musical Revue has been touring across America since February 2 and will continue through April 24. This show explodes with the sounds of India and Bollywood, capturing the vibrant, expressive spirit of the world of Bollywood movies that have been entertaining billions of people in India for generations.
Through a fusion of film, dance and music, this dazzling international sensation takes audiences on a live cinematic journey through modern Indian culture and society. The production is a high-energy celebration of new India's pop music, Bollywood culture, and deep traditions featuring colorful costumes, joyful dance and thrilling live music.
Taj Express is the creation of choreographer Vaibhavi Merchant and director/producer Shruti Merchant.
Vaibhavi Merchant, who has been the choreographic director for more than 75 Bollywood films, is perhaps most well known for Dhol Baaje, Jhoom Barabar, Kajra Re, Kamli and Dhoom3. She has received numerous awards, including the prestigious National Award for Choreography, IIFA, and the American Choreography Award.
Shruti Merchant is also amongst the top choreographers in the Bollywood industry. She has served as a judge on India's leading dance reality show Dance India Dance Seasons 4 and 5.
To see tour dates and locations for Taj Express, head to www.tajexpressthemusical.com. Before its 2017 USA Tour, the production visited Turkey, Jordan, France, Thailand, Tunisia and Russia.
Photo: Taj Express: The Bollywood Musical Revue. Photo courtesy of CAMI.