Calling all female choreographers!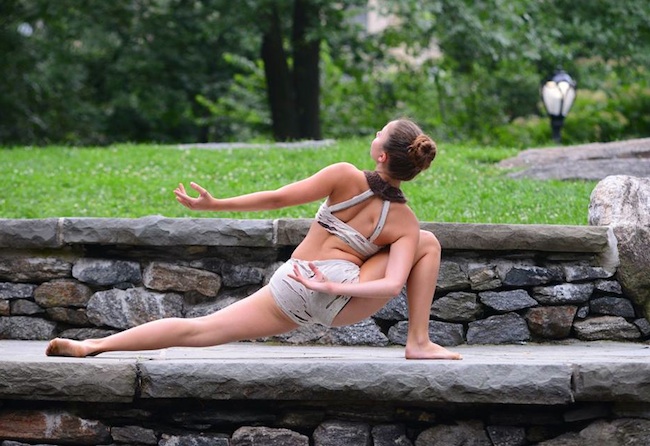 ChEckiT!Dance is now accepting applications to the Fourth Annual ChEck Us OuT Dance Festival: A Celebration of Female Choreographers. This eco-friendly event will celebrate female choreographers in an evening of dance held in New York City's picturesque Central Park this July. The deadline to apply is Friday, May 9 and the application form is available at www.checkitdance.com.
The Fourth Annual ChEck Us OuT Dance Festival is an opportunity for choreographers to have their work seen in the beautiful surroundings of Summit Rock in Central Park. Last year's festival was a carefully-curated event featuring 13 innovative female choreographers. Choreographers are encouraged to submit pieces from any genre of dance that can be adapted to an outdoor space. The festival seeks to showcase the talents of strong female choreographers in a welcoming, fun environment.
Last year's featured artists included: Stacy A. Donovan/Improbable Stage Company, Brittany Grimm/ Brittany Grimm Dance, Quincie Hydock, Melissa Jackson/Innovate Dance Company, Lauren Lasorda, Lieneke Mous/Lieneke Mous & Co., Laura Neese/Kitchen Sink Collective, Joya Powell/Movement of the People Dance Company, Erin Pride/EDP Dance Project, Ellenore Scott/ELSCO, Jessica Sector
Olivia Wingerath/Long and Short of It Movement Theatre
Allison, Brzezinski/ChEckiT!Dance and Ashley Sleeth.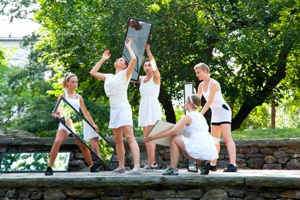 On last year's festival, Sofia Negron of Theatre Is Easy said, "It was a fun-filled evening with a lively crowd gathered around on benches and blankets – a more quiet and intimate version of Central Park's Summerstage."
ChEckiT!Dance is an all-female modern dance company based in New York City founded by Artistic Director Allison Brzezinski in 2010. Through the creation and production of new works, the company seeks to create a crack in the stereotypical infrastructure of female archetypes most commonly portrayed on stage. The company's goal is to promote gender equality and provide a platform for emerging female choreographers to share their talents. The ChEck Us OuT Dance Festival is the culmination of these efforts.
Photos by Aehee Kang Asano.