Carnival hosts auditions in NY and the U.K.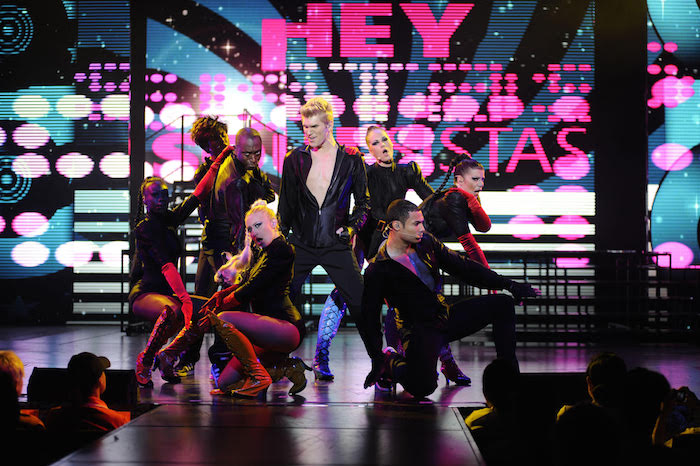 Carnival Cruise Lines is currently looking for dancers, singers and musicians to cast for its on-board entertainment. Performers are invited to "become a member of the entertainment department of the world's largest and most popular cruise line." If accepted at an audition, their talents will be further refined at a pre-boarding training and then they'll join the cast of an at-sea production.
Carnival Entertainment will audition for Singers Who Dance and Dancers Who Sing in New York on October 5 and 6. Male and female performers can come out to Chelsea Studios to try out for an opening.
After NYC, Carnival will again host auditions for male and female singers and dancers, but this time in London on November 9 and 10 at Pineapple Studios and in Manchester on November 12 and 13 at Northern Ballet School.
All performers should bring a current headshot and resume to auditions. For further details head to http://carnivalentertainment.com/auditions.
Photo: Performers in Divas by Playlist Productions. Photo courtesy of Carnival Cruise Lines.