Celebrate Dance 2013 at Alex Theatre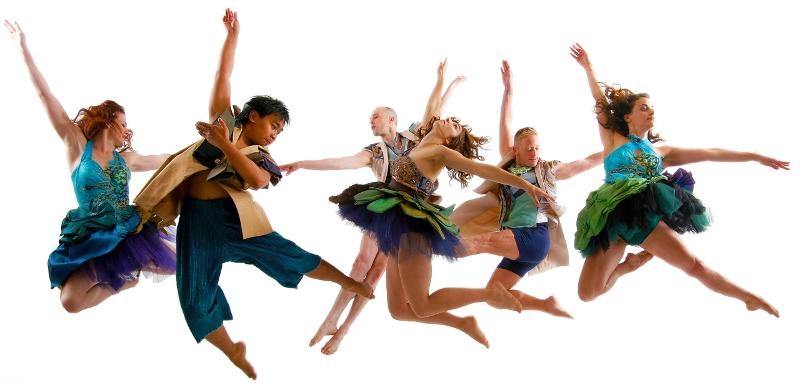 Executive Producer Jamie Nichols presents Celebrate Dance 2013 with a fresh line-up of eight top-notch dance companies on Saturday, March 9 at 8 p.m. at the Alex Theatre in Glendale, California.
Since the event's bold beginning in 2006, the mini-festival has showcased diverse and electrifying dance talent from the greater Los Angeles area. Pioneered by Nichols, Celebrate Dance has grown each year in applause and accolades from both dancers and audiences alike. In its short history, Celebrate Dance has presented 40 dance companies to over 10,000 audience members.
Created to recognize and spotlight emerging dance companies and choreographers, this year's Celebrate Dance will welcome a total of eight young, top-notch companies. The lineup includes returning troupes, such as L.A. Contemporary Dance Company and Lux Aeterna Dance Company, as well as new companies, such as Nickerson-Rossi and the Los Angeles debut of Francisco Gella's Colabo Youth Dance Collective. Other companies include Invertigo Dance Theatre, JazzAntiqua Dance Ensemble, SoleVita Dance Company and Lydia Zimmer + Dancers.
Packed-out in the past, the show is anticipated to have a high-attendance rate again this year. Officials say that it is popular because it serves as a diverse sampling of great dance while guests only have to pay and park once.
Alex Theatre, located at 216 N. Brand Blvd. in Glendale, will host Celebrate Dance 2013 for one night only on Saturday, March 9 at 8 p.m. Tickets range from $16 to $36.
For more information or to book tickets, visit alextheatre.org or call 818.243.2539. Group rates for 15 or more are available for 25 percent off.
Photo of Invertigo Dance Theatre. Photo by Joe Lambie.