CHRP presents free series leading up to gala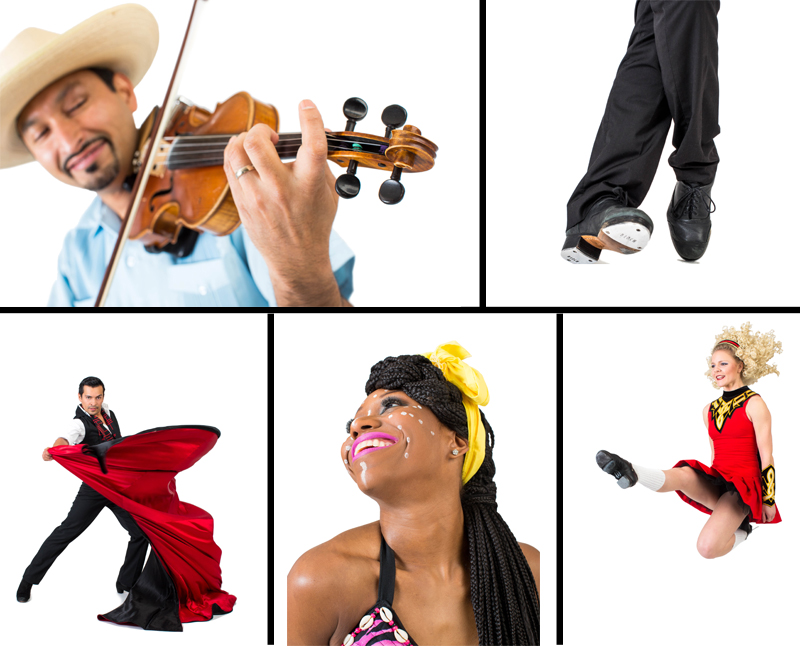 The Chicago Human Rhythm Project (CHRP) continues its 25th anniversary season with a series of exciting programs in 2015, including STOMPING GROUNDS, a free concert sampler running April 14-­May 8, and the Chicago Rhythm Fest finale concert on May 13 at the Auditorium Theatre.
STOMPING GROUNDS presents a series of free events in five distinct communities showcasing five of Chicago's most accomplished percussive arts companies: CHRP's resident ensemble BAM!, Ensemble Español Spanish Dance Theatre, Mexican Dance Ensemble, Muntu Dance Theatre of Chicago and Trinity Irish Dance Company. Each performance features two host companies and cameos by members of the other three participating ensembles.
The first event is April 14 at 6 p.m. at the Chicago Cultural Center. Moving Dialogs, a panel discussion about the evolution and relevance of traditional dance forms in contemporary settings, will feature the artistic directors of the STOMPING GROUNDS companies, as sponsored by Audience Architects.
Trinity Irish Dance Company and Mexican Dance Ensemble will host the first performance on April 18 at 7:30 p.m. at the Irish American Heritage Center and then another on April 24 at 7:30 p.m. at the National Museum of Mexican Art.
On April 30, Ensemble Español Spanish Dance Theatre and Muntu Dance Theatre of Chicago will host a performance at 7:30 p.m. at Northeastern Illinois University. A week later on May 8, these two companies will present another show at 7:30 p.m. at DuSable Museum of African American History.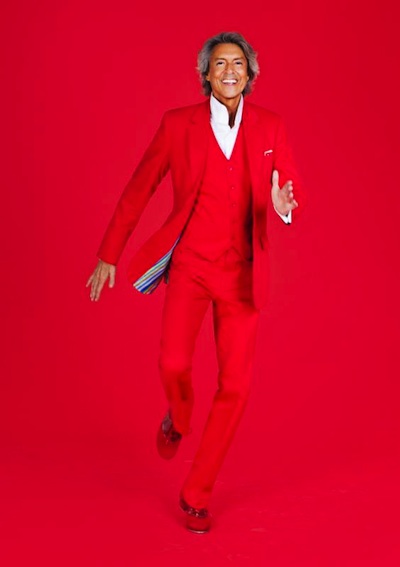 As the culminating event of the Chicago Rhythm Fest, CHRP will re-imagine its inaugural National Tap Dance Day concert 25 years ago, featuring all five companies in concert on May 13 at 7:30 p.m. at the Auditorium Theatre of Roosevelt University. Part of a citywide celebration, this unique collaboration will close the Auditorium Theatre's "Made in Chicago" Dance Series. Tickets are $27-67 and are on sale now.
Another special event to mark on your calendars is CHRP's 25th Anniversary Jubalee gala benefit taking place Thursday, July 30 at the Museum of Contemporary Art.
The evening, which includes a reception and dinner, will welcome nine-time Tony Award-winning performer, choreographer and director Tommy Tune, who will perform his one-man show Taps, Tunes and Tall Tales, accompanied by his music director Michael Biagi. CHRP will also present Tune with its 25th Anniversary JUBA! Award for Extraordinary Lifetime Achievement.
For more information on these events, call 312-542-2477 or visit chicagotap.org.
Photo (top): Performers for Chicago Rhythm Fest. Images by Cheryl Mann. Photo (left): Tommy Tune. Photo courtesy of CHRP.