Cincinnati Ballet brings 'Romeo & Juliet' back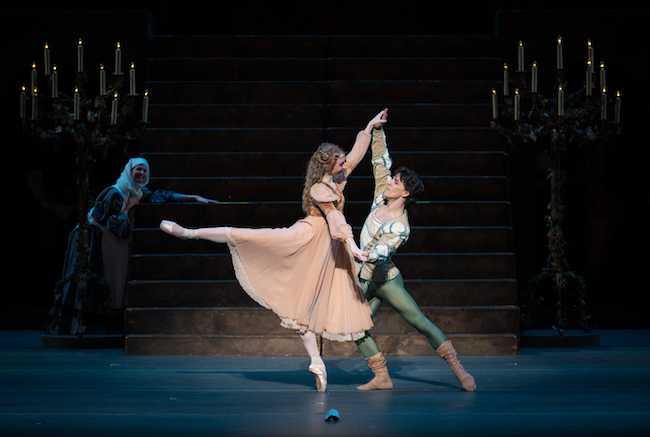 Cincinnati Ballet returns to the newly renovated Cincinnati Music Hall with six performances of Victoria Morgan's passionate Romeo & Juliet on October 26-29.
Morgan brings the most well-known love story of all time, Romeo & Juliet, to life with a dazzling blend of dance and drama. Shakespeare's legendary tale, written nearly 420 years ago, continues to captivate audiences with the unfolding of a great romance destined for tragedy.
"Shakespeare's story is poignant, honest and beautifully portrays conflicts that are more relevant today than ever," says Morgan. "It is a joy to be able to give life to his words through dance."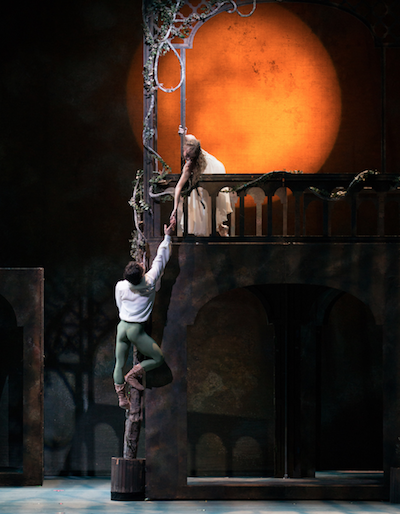 Morgan's Romeo & Juliet was last performed in 2013. The performance is set to Sergei Prokofiev's breathtaking score, performed live by the Cincinnati Symphony Orchestra and conducted by Cincinnati Ballet Music Director Carmon DeLeone.
This season's production will be part of the five-week Music Hall Grand Opening celebrations. The company joins Cincinnati Symphony and Pops Orchestras, Cincinnati Opera, and May Festival as a Music Hall resident performing company with three total productions this season, leading with Romeo & Juliet and followed by The Nutcracker in December and Carmina Burana + Serenade in February 2018.
"For our return to the newly renovated venue, we wanted to present something that feels historic, and that is powerful and elegant like Music Hall," says Morgan. "The devotion to Music Hall's refurbishment is a labor of love undertaken by our community, and truly inspires our artists and audiences. Romeo & Juliet makes for the perfect return to a glorious cultural gem."
Music Hall, one of the nation's most treasured performance venues, has undergone a major renovation in Cincinnati's Over-the-Rhine neighborhood that will realize long-awaited updates and upgrades throughout the iconic structure, build upon its world-class acoustics and retain the hall's historic grandeur. The $143 million renovation is supported by public and private contributions, and adds more than 31,500 square footage to the historic icon.
A welcome addition, a rehearsal studio for the company has been created, the Harry T. Wilks Studio, and includes sprung floors, marley and ballet barres. The company will be able to utilize the space to rehearse multiple casts simultaneously while occupying the hall.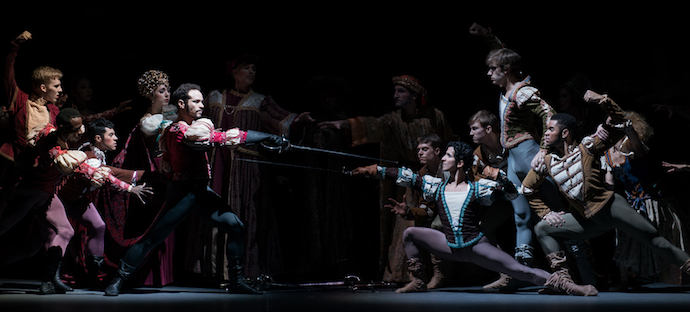 Additional renovations include a refreshed exterior that connects the hall more directly to the neighborhood; a revitalized Springer Auditorium with new, more comfortable seating and flexible configurations for different types of performances; new practice rooms, dressing rooms and other backstage necessities for performers; a new large rehearsal/event space; expanded restrooms and concessions; and other enhancements to improve the patron and artist experience.
Cincinnati Ballet President & CEO Scott Altman has been named one of the Real Men Wear Pink candidates. Through a special partnership with Making Strides Against Breast Cancer, presented by TriHealth, 10% of ticket sales for the October 26 opening night performance of Romeo & Juliet will be donated to the American Cancer Society, in an effort raise awareness and support breast cancer research.
Cincinnati Ballet Young Professionals (CBYP) presents YP night at Romeo & Juliet. Kick off a new season of exciting events with cocktails and dinner by the bite with fellow YPs on October 26 at 5:30 p.m. in Music Hall's Corbett Tower, followed by the opening night performance of Romeo & Juliet. The event is free, but RSVP is required. Simply contact events@cballet.org to register.
The Re(new)ed Celebration, a free community event which includes a behind-the-scenes look at the state-of-the art, newly-renovated Music Hall, will be held Saturday, October 7 from 10 a.m. to 3 p.m. The event, presented by ArtsWave, will feature more than 50 live performances by Cincinnati Ballet, the Cincinnati Symphony and Pops Orchestras, Cincinnati Opera, May Festival, and additional arts groups. For more information, visit www.artswave.org.
Call 513.621.5282, visit cballet.org or visit the Cincinnati Ballet Box Office at 1555 Central Parkway, Cincinnati, OH to book your Romeo & Juliet tickets.
Photos: Cincinnati Ballet's Cervilio Miguel Amador, Janessa Touchet and company artists in Romeo and Juliet in 2013. Photos by Peter Mueller.
---