Citywide festival elevates Chicago dance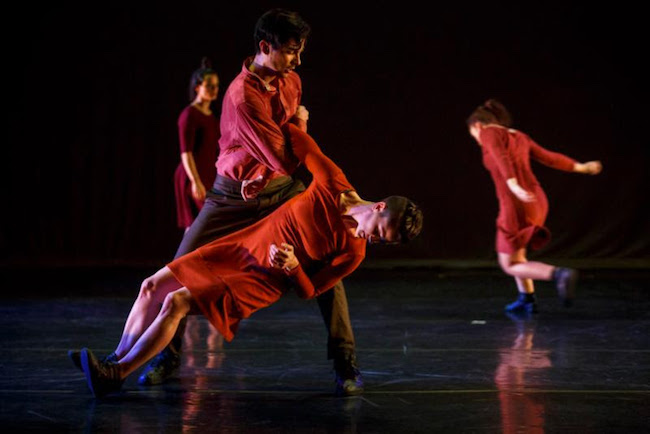 From October 19-21, the once-only Elevate Chicago Dance Festival will bring together 40 Chicago dancemakers for performances, studio showings and dialogues around the city.
Elevate Chicago Dance marks the culmination of a multi-year Regional Dance Development Initiative (RDDI) produced by Chicago Dancemakers Forum and New England Foundation for the Arts designed to support professional development for Chicago-based dancemakers, build connections that will nourish dance artists, and develop the overall capacity and infrastructure of the Chicago dance community. Over the past three years, RDDI in Chicago has led to the curation of dynamic programming such as the Chicago Dance Lab and Presenter Exchange in Summer 2016 and choreographic workshops throughout 2016-17.
Ten programs of performances and studio showings are planned at nine venues, including the Chicago Cultural Center, two Chicago Park District sites, High Concept Labs, and Links Hall. A festival highlight of two evening programs at the Dance Center of Columbia College Chicago features eight contemporary companies representing the breadth of Chicago dance today. These companies include Anatomical Theatres of Mixed Reality (ATOM-r), BraveSoul Movement, The Seldoms, Visceral Dance Chicago, Ayako Kato/Art Union Humanscape, Lucky Plush Productions, Hedwig Dances and Ayodele Drum & Dance.
Ginger Farley, executive director of Chicago Dancemakers Forum, said, "Chicago Dancemakers Forum is so pleased to bring greater visibility and build strong connections for Chicago's dancemaking artists, who are experimenting and creating in ways that resonate deeply and that stretch the boundaries of the field."
Peter Taub, curator of Elevate Chicago Dance, stated, "It's truly exciting to work with so many individual choreographers in one overarching project. The vitality of independent dance in our community is manifest in the cumulative power of their expressions."
For more information on Elevate Chicago Dance, visit www.chicagodancemakers.org/elevate.
Photo: Hedwig Dances performs Jan Bartoszek's Four Strong Winds. Photo by Jaime Marin.
---