Complexions Contemporary Ballet at Joyce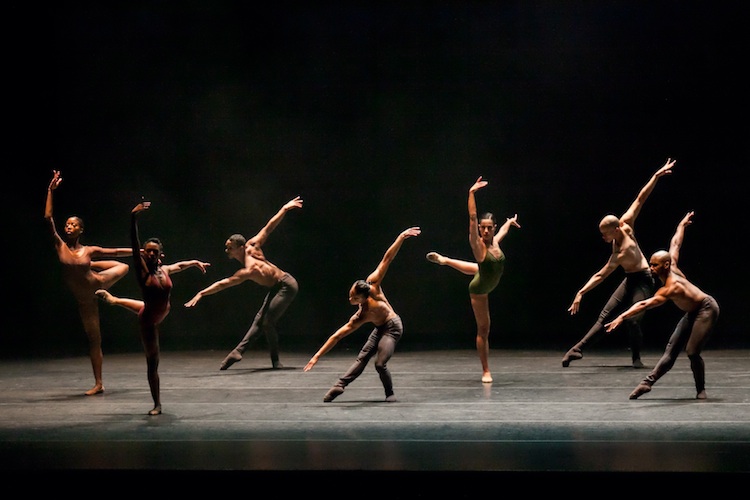 After returning to The Joyce Theater this week for their annual two-week engagement, the renowned Complexions Contemporary Ballet is now performing two world premieres and two New York premieres.
Proclaimed to have "explosive energy, ferocious technique, and eye-watering hyper flexibility" by The New Zealand Herald, Complexions Contemporary Ballet will present two premieres by Artistic Director Dwight Rhoden with music ranging from Rockjazz virtuoso ELEW to Michael Nyman.
The first is titled The Curve and is described as "an example of dynamic themes in a continuous state of evolution." Including the entire ensemble, the work has surprising and unexpected turns that represent the rise, fall and shift of ones perspective as the progression of a constant path is altered.
Rhoden's second premiere, Subject to Change, is a duet set to music by Linkin Park, performed by ELEW. Kelly Brown designs costumes for both Rhoden's works.
In addition, the company will present a New York premiere of Flight choreographed by Associate Artistic Director Jae Man Joo and a world premiere by award winning choreographer Camille Brown, which was commissioned by The Joyce Theater Foundation in New York City with the support of The Andrew W. Mellon Foundation.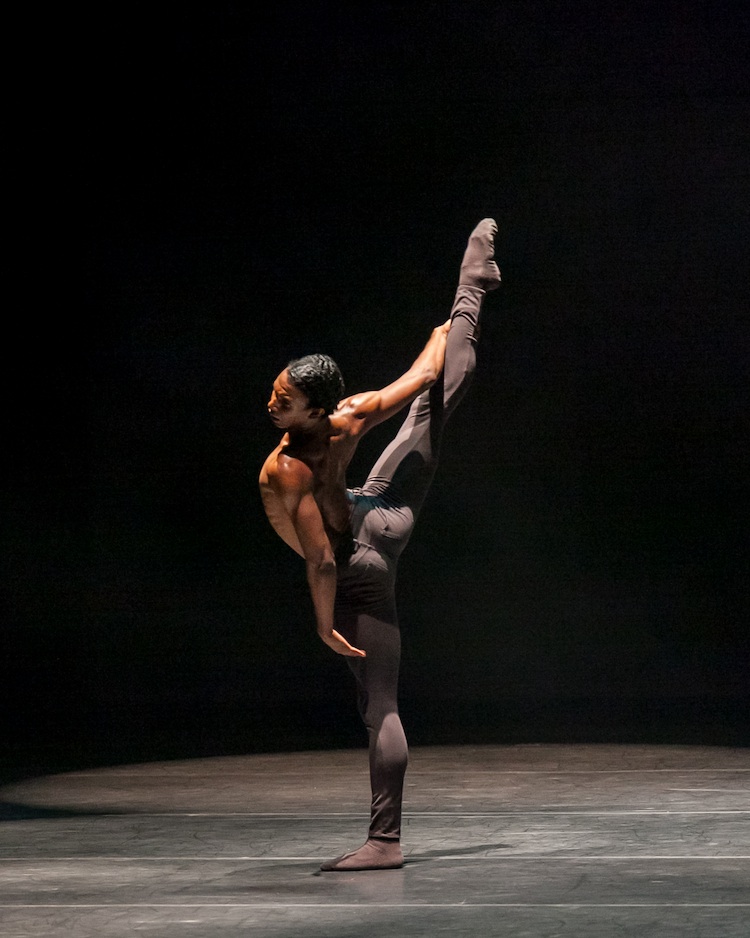 Also on tap are repertory favorites like Testament, On Holiday and a new production of Pretty Gritty Suite, set to the music of Nina Simone.
Now in its 18th season, Complexions Contemporary Ballet is led by Artistic Directors and Co-Founders Dwight Rhoden and Desmond Richardson. It is their lifelong appreciation for the artistic and aesthetic appeal of the multicultural that forms the cornerstone of the company's singular approach to reinventing dance.
The company's Joyce performances run through Nov. 25. To purchase tickets, call Joyce Charge at 212-242-0800 or visit www.joyce.org. The Joyce Theater is located at 175 Eighth Avenue (at 19th Street) in Chelsea.
Top photo: Complexions Contemporary Ballet Company performing Artistic Director Dwight Rhoden's The Curve. Bottom photo: Kris Nobles performing in The Curve. Photos by Sharen Bradford.