CoreDance Contemporary Presents; "We Become"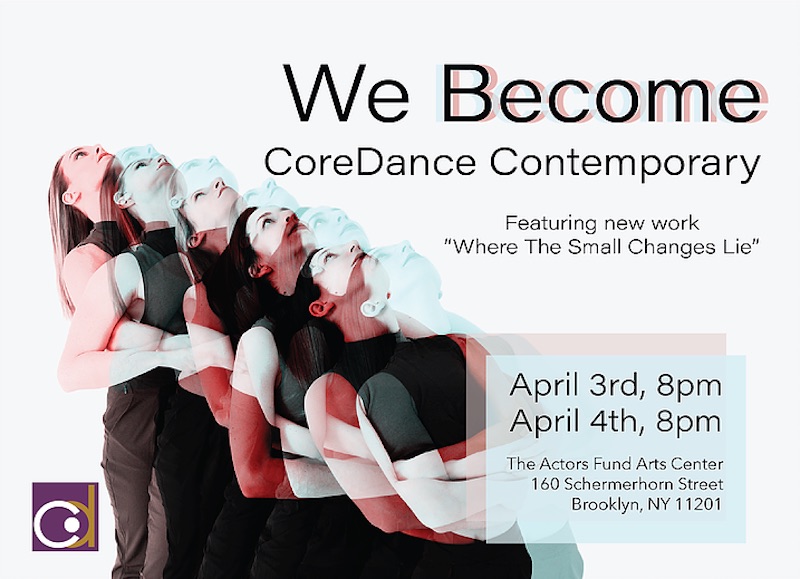 CoreDance Contemporary presents, "We Become", an evening length program of modern dance April 3 & 4 at The Mark O'Donnell Theatre at The Actors Fund Arts Center in Brooklyn, NY. On the bill for the night is Artistic Director McCormac's new evening length work; "Where The Small Changes Lie" an abstract film and movement collaboration exploring the human evolutionary process.
Inspired by Charles Darwin's, "On The Origin or the Species" and the cinematic works of Stan Brakhage, the work explores origin, chance, design, and metamorphism in the company's second collaboration with Producer/Editor of Iris Media Works; Conner Thompson.
CoreDance Contemporary is an Australian modern dance company residing in New York City. CDC's objective is to investigate choreographically, different and oft time's contradictory movement vocabulary through the physicality of one's kinetics, and to explore the realization of this physicality as it takes shape in the space. The company is comprised of five dance artists who bring different cultural and dance backgrounds to the fore.
Tickets are available online at: http://webecome.bpt.me