Costume Gallery names scholarship recipients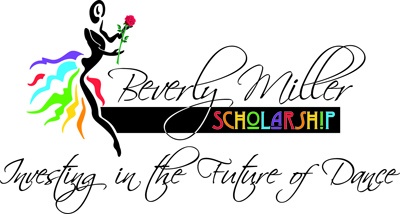 The founders of Costume Gallery, Beverly Miller and her husband Norman, served the dance community for more than half a century. In their memory and as a dedication to young dancers in the community, Costume Gallery established the Beverly Miller Scholarship Fund to help young people pursue their dance education. Every year, a total of $10,000 in scholarships is awarded to dancers based on their application submissions – 18 $500 scholarships and one $1,000 scholarship. Recently, at the end of 2014, this year's scholarship recipients were announced.
Cheyenne Watts has been named the $1,000 Beverly Miller Scholarship recipient. From Studio M Danceworks in Selma, North Carolina, Watts applied for the scholarship with an essay, expressing her endless devotion to dance and how she continued to use movement to fight through all of her physical hardships over the past year.
Watts' teacher, Melinda Garcia, describes her as a "true fighter", saying, "She is a true testament of a dancer reaching her goals no matter what the obstacles!"
In January 2014, Watts was diagnosed with an autoimmune disease that she spent most of that year fighting. Yet, through all of her struggles, she never stopped attending dance classes, even if she was not able to participate. She would attend and watch to make sure she wasn't missing anything. Now, with the aid of her scholarship money, Watts will keep taking classes and even attend workshops to continue her personal advancement.
The other 18 deserving scholarship recipients have been named at www.costumegallery.net/scholarship.
The Beverly Miller Scholarship Fund begins accepting scholarship applications every year in the fall when students are heading back into the studio. Over the years, Costume Gallery has received thousands of submissions.
Once the deadline is reached each year, Costume Gallery employees begin the exciting task of reading each and every story, and feeling the dedication and enthusiasm these young individuals possess. The applications go through three rounds of review before the finalists are agreed upon.
Costume Gallery notes, "The thrill is heightened with every call we make informing the dance teachers that their students have been chosen. Over the past six years, many of our scholarship winners have gone on to do amazing things, from putting the funds towards continuing their education, studying dance abroad or having the ability to perform the work of famous choreographers, such as Martha Graham. All their hard work and continued improvement in technique to ultimately reach their personal and professional goals is something that Costume Gallery is thrilled to support."
"Costume Gallery would like to congratulate Cheyenne and the 18 Beverly Miller Scholarship Fund recipients. Their never ending hard work and devotion to their craft is inspiring and we are proud to present them with this honor."
For more information on Costume Gallery, visit www.costumegallery.net.