Cunningham events at the Philadelphia Museum of Art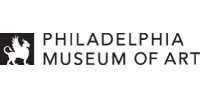 As part of their new exhibit on composer John Cage, choreographer Merce Cunningham, visual artists Jasper Johns and Robert Raushenberg and French artist Marcel Duchamp, the Philadelphia Museum of Art will be hosting numerous live performances of Cunningham's work through Jan. 16, 2013.
The live dance performances coordinate with the current exhibit Dancing around the Bride, which is the first to explore the interwoven lives, works and experimental spirits of the five artists. Creating both individually and together, Cage, Cunningham, Johns, Raushenberg and Duchamp all profoundly affected the direction of postwar avant-garde art and American culture as a whole.
The exhibition tells of their multiple levels of engagement, focusing on the ways in which Cage, Cunningham, Johns, and Rauschenberg produced work inextricably linked to key aspects of Duchamp's practice, such as the use of chance, the incorporation of everyday materials into their art and the probing of the boundaries between art and life.
With over eighty objects, stage sets, musical compositions, videos of dance and live dance and music performances, the exhibition is organized as an environment in which visitors can explore the creative world of these artists and experience diverse aspects of their work firsthand.
The live dance performances will take place on the main stage and will include performances by former members of the Merce Cunningham Dance Company, in collaboration with the Merce Cunningham Trust.
In all, this dance program consists of 25 to 45 Cunningham events, as well as solos, duets, trios, quartets and quintets. Merce Cunningham's Events—dance performances, usually 90-minutes in length, consisting primarily of sections excerpted from his repertory—have been described as the dance versions of readymades.
Traditionally, Cunningham would cast dice on the day of the performance immediately prior to the rehearsal to establish which readymade sections of dance would appear, in what order, and (in non-proscenium instances) where "front" would be for each section. In this way, Cunningham's methods echoed those of Duchamp, embracing chance and freely recombining and reconfiguring previously existing material to create something new.
Along with the Dancing around the Bride exhibit, these live performances will provide a kaleidoscopic of Cunningham's 65-year career.
Daniel Squire—former company dancer of eleven years and the curator of the dance program for Dancing around the Bride—has arranged these performances to draw from several of Cunningham's collaborations with Duchamp, Johns, Cage, and Rauschenberg, such as Suite for Five, Aeon, Interscape, XOVER, Story and RainForest.
For a full schedule of events, visit www.philamuseum.org/exhibitions. For more information on the museum, call (215) 763-8100.